F4E hands over the Network of the EU Agencies presidency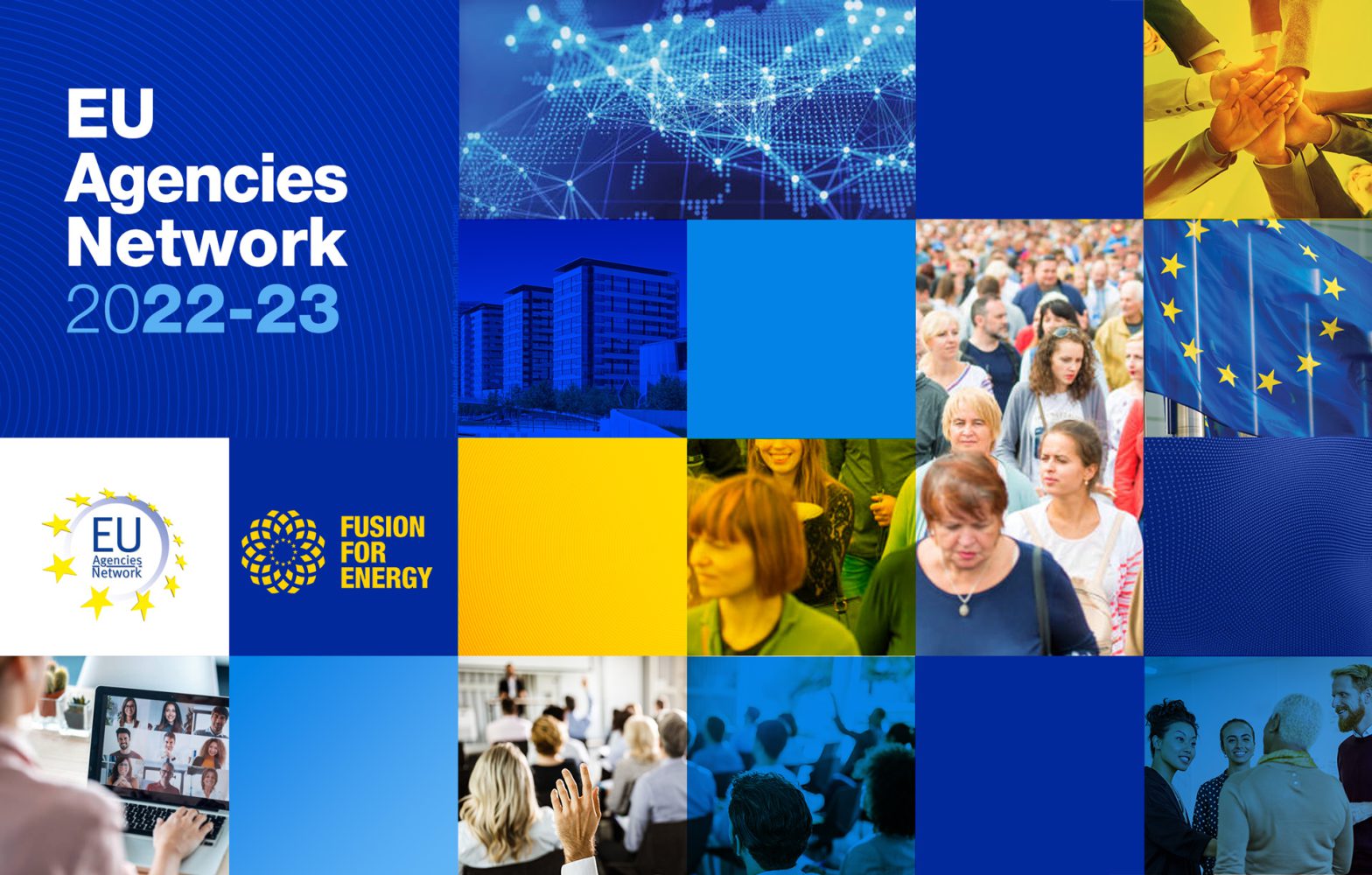 The end of February marks the end of F4E's mandate as chair of the Network of the EU Agencies (EUAN). It is time to pass the torch to our colleagues from EIOPA, who will be chairing the Network as of 1 March.
It has been an exciting and challenging period for all of us in F4E and, especially, for all the colleagues chairing and animating one of the many networks and subnetworks involved.
Much has been achieved in these last 12 months, thanks to a collective and relentless effort: we launched the first edition of the EUAN Diversity and Inclusion Awards, brought the Agencies closer to the Commission and the other EU institutions, reinforced cybersecurity across the EU, implemented a global strategy on sustainability among the Network, united our actions in solidarity with Ukraine, joined efforts in communicating our policies and values, and provided guidance on the EU Agencies' multilingual policies. Finally, during our presidency, we were fortunate enough to be able to resume in-person meetings.
Above all, we have brought the 49 EU Agencies and its 11 600 staff members closer together. We have enhanced their value by deepening their collaboration and have strived to position them as a role model for administrative excellence.
In the words of Alessia Vecchio, head of Administration in F4E, "we have been on an incredible journey, filled with challenging projects, characterized by good cooperation and full of beautiful people. We are proud of what we have accomplished during this year".
You can watch an overview of the F4E Presidency of the EUAN here.