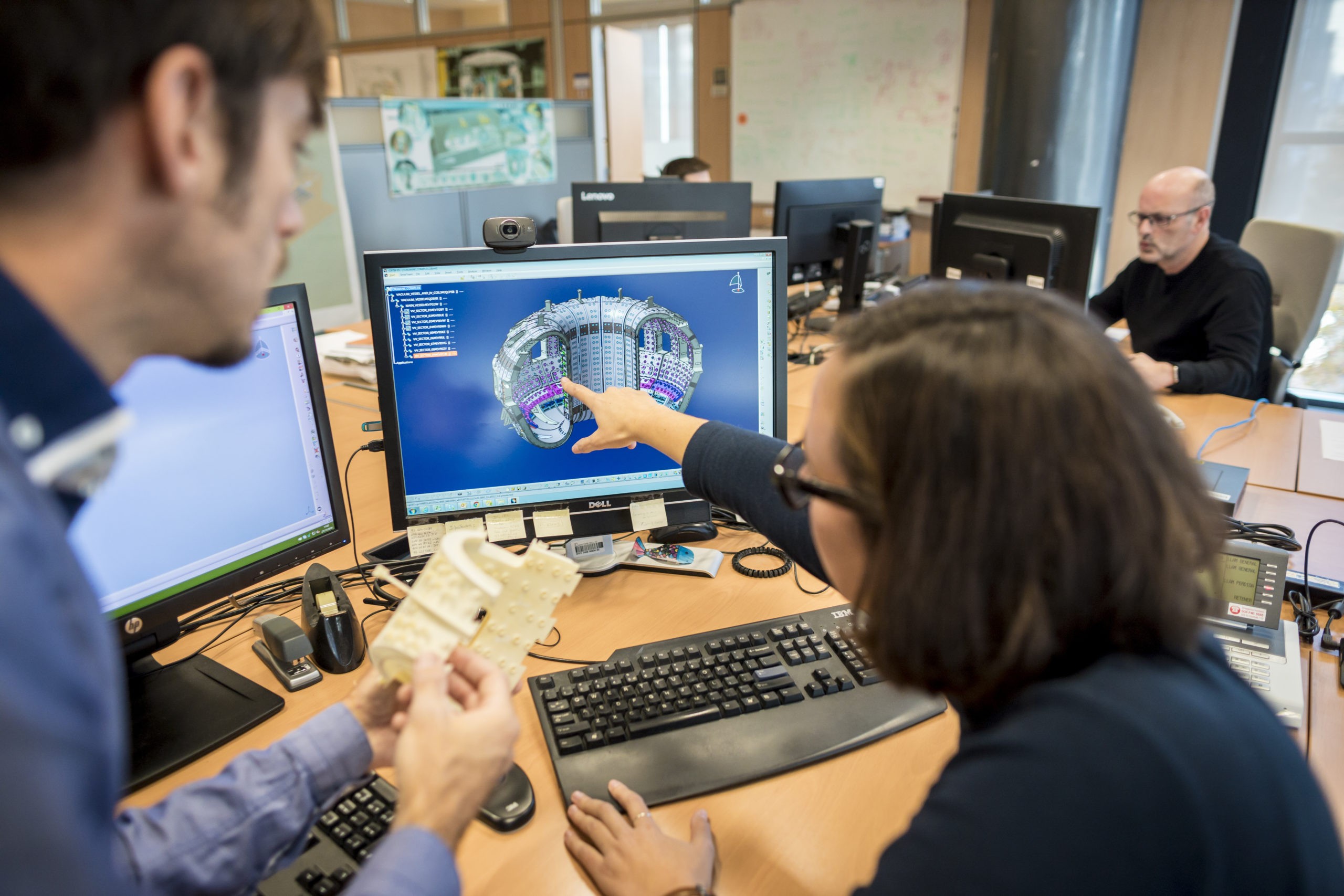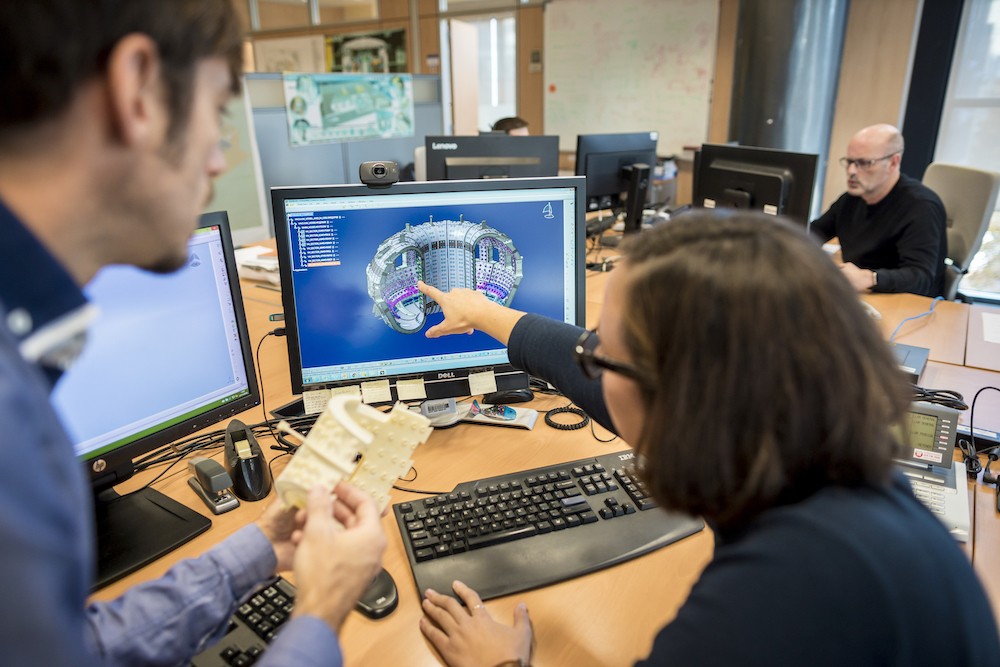 Put the energy into your future career!
Apply for a traineeship at Fusion for Energy!
Thanks for your interest in the F4E Traineeships Call 2022. Unfortunately this position has been closed but you can visit our Job Opportunities site for staff positions.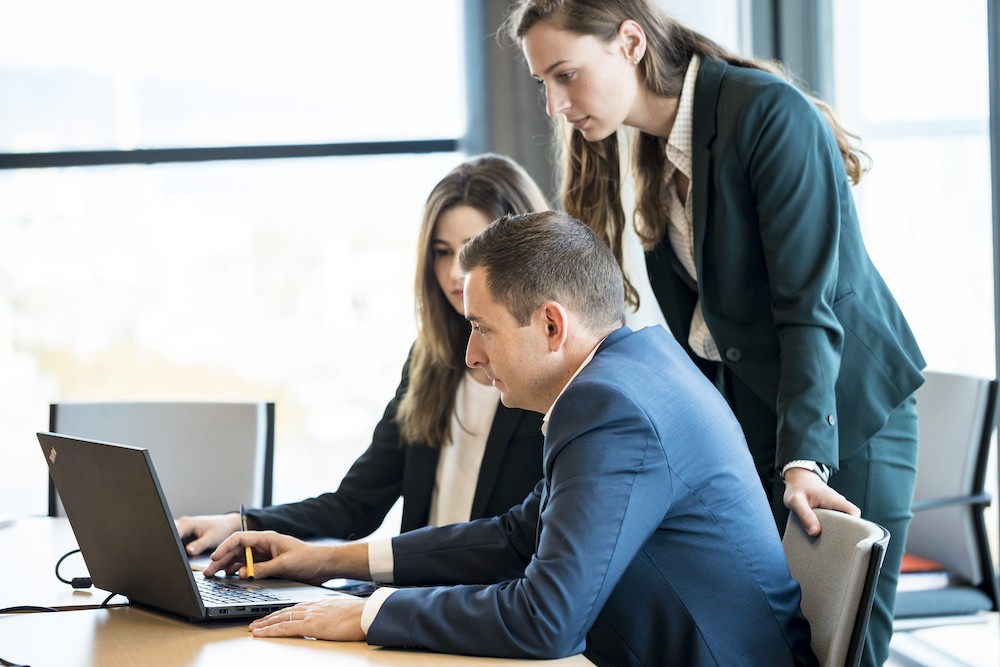 Are you a new graduate looking for a challenging experience in a stimulating, dynamic and multicultural working environment? Are you interested in exploring a professional future within a European Agency? Do you want to contribute to the future of sustainable energy and would you like to experience what it is like to work on a multi‐billion euro, first‐of‐a‐kind development project?
Put the energy into your future career! Apply for a 12 months traineeship at Fusion for Energy!
The Fusion for Energy (F4E) traineeship scheme promotes training in the field of fusion in technical and support areas. The aim is to allow university graduates to contribute to the work of F4E and gain first-hand professional experience.
We are looking for motivated new talents with different academic and professional backgrounds such as engineers (mechanical, industrial, electrical, nuclear engineering) physicists, legal, project management, human resources, communication professionals, among others.
Why F4E?
You will play an active role in an organisation that is responsible for providing Europe's contribution to ITER, the world's largest scientific partnership that aims to demonstrate fusion as a viable and sustainable source of future energy of the world.
You will also be part of a great network. This year we would like to select around 40 trainees to work with more than 400 staff members in technical and support fields.
Every position within F4E plays an important part in creating an inspirational environment in which to work and develop.
We are committed to Diversity & Inclusion
F4E does not discriminate against anyone on grounds of gender, race, colour, ethnic or social origin, genetic features, religion or belief, politics or any other opinion, membership of a national minority, property, birth, disability or sexual orientation.
As part of its commitment to gender equality in scientific professions, F4E strongly encourages applications from female candidates in (but not only) science, technology, engineering and mathematic (STEM) fields.
F4E offers measures to reconcile professional and private life and will provide reasonable adjustments at the workplace for persons with disabilities.
Your key areas of impact
Under the supervision of your traineeship mentor in the team of assignment, you will have the opportunity to:
Get first-hand experience in a public international research environment at F4E and develop new competencies and skills in line with your personal interests and professional aspirations.
Access the latest theoretical and technical knowledge through practical assignments.
Enhance the everyday work of F4E by bringing a fresh point of view and up-to-date academic knowledge.
Contribute to the overall objectives of the unit you are assigned to by supporting in the drafting of documents and reports, handling technical and/or administrative work, and ensuring timely communication of outcomes.
Participate in several trainings which will help you grow professionally.
What can we offer you?
Life in Barcelona
Barcelona offers a high quality of life. It has a year-round average temperature of 18°C and complements its cosmopolitan lifestyle and vibrant cultural life with the nature of the Mediterranean coastline and the Pyrenees. The city is served by an international airport.
Life in Cadarache
Cadarache is the site of the largest technological research and development centre for energy in Europe including CEA (the French Alternative Energies and Atomic Energy Commission) research activities and ITER (International Thermonuclear Experimental Reactor). Located in the French region of Provence, Cadarache is about 40 km from Aix-en-Provence and 60 km from Marseille. The South of France is blessed with a very privileged living environment and a mild and sunny climate.
Life in Garching
Garching is home to several research institutes and scientific experiment facilities and is directly connected to Munich by metro (15 km).  Munich is one of Germany's strongest economic centres, strategically located in the centre of Europe, near the Alps with plenty of green spaces. Served by an international airport, very diverse offerings of leisure activities, a major European centre of arts, architecture, culture and science, makes Munich a great place to live.
As an F4E trainee, you will be part of a lively and energetic team of young people organising many different social and cultural activities.
Benefits
The selected trainees receive a monthly grant according to the cost-of-living of each location as follows:
€ 1 206.36 Euros if assigned to Barcelona,
€ 1 501.96 Euros if assigned to Cadarache, and
€ 1 420.53 Euros if assigned to Garching.
A fixed amount for travel expenses is paid at the beginning and at the end of the traineeship. In addition, you will enjoy two days of annual leave/month of traineeship contract as well as +/- 18 statutory public holidays per annum. You will also have the possibility to telework from the place you are assigned to.  For more information on benefits and working conditions, please consult the Decision of the Director of 'Fusion for Energy¨ on rules governing the traineeship scheme.
How will we evaluate your application?
The selection is based on the comparison between eligibility criteria and the candidates´ competencies, with due regard to an appropriate balance of nationality and gender.
The traineeship is open to EU candidates and candidates with Ukranian nationality.
A trainee position is offered based on F4E's business needs and budget availability.
Steps of the selection procedure
Candidates apply electronically via the link provided below to our online recruitment tool and select a maximum of two profiles in order of preference. Candidates can update or withdraw their applications at any time until the closure of the Call.
Applications are screened against the eligibility criteria defined in the Traineeship Call.
Eligible candidates will be screened based on the candidates' indicated preferences and competencies. F4E may also use online tools to assess specific skills of the eligible candidates with the aim to create a shortlist of candidates.
Shortlisted candidates may be required to undergo a further assessment (e.g. telephone/online interview, recorded video interview, online test) to evaluate their suitability for the role and discuss mutual expectations, or will be directly contacted for an interview.
During the interview, candidates will receive the information on the tasks and the place of traineeship Barcelona (ES), Cadarache (FR) or Garching (DE). Most positions will be assigned to Barcelona.
After the interview, candidates will be notified if they are selected, rejected, or placed on a reserve list for future positions.
Successful candidates will receive a traineeship offer, stating the starting date, the team in which they will be placed, the duration of the traineeship and the list of documents to be submitted before the start date.
F4E plans to welcome trainees between October and November 2022, according to availability and business needs.
Please note that F4E teams may contact trainees placed in a reserve list at any time during the traineeship period, either due to last minute withdrawal of the candidate or early termination of a traineeship.
For more information on the conditions of the traineeship scheme, you can consult the Decision of the Director of ´Fusion for Energy´ on rules governing the traineeship scheme.
If you have any questions regarding this call, please contact us at traineeships@f4e.europa.eu.
Please note that the Annex I to this call of expressions of interest represents an integral part of this call and should be consulted before completing the on-line application form.
What are the selection requirements?
You must satisfy the following requirements on the closing date for submission of your application:
Eligibility criteria
To be national of a Member State of the European Union. This call is also open to candidates from Ukraine.
Have obtained a university degree (attested by a diploma) of at least three years by the closing date of applications (See Annex I for the minimum national qualifications).
Have a good knowledge of English, minimum level B2 according to Common European Framework for Languages (CEFR).
Have never been a trainee (paid or unpaid) and/or have never had any other kind of employment in any European Institution before.
Selection criteria
Experience and knowledge
Knowledge in an area relating to the activities of F4E.
Competencies
Working with others: ability to establish and maintain good relationships with team members, to demonstrate willingness to learn about and from others and to continually demonstrate effective speaking and listening skills.
Planning work for results: ability to deliver work on time, to deliver added value to the service and to identify and organise resources needed to efficiently accomplish own work.
Manage projects: ability to manage time, resources and information in an effective manner for the achievement of the expected project results.
Ability to think outside the box, adopt the changes needed to produce workable solutions and to seek and suggest effective initiatives for change.
Communication in English: ability to communicate effectively in English.
F4E does not consider unsolicited/spontaneous applications received by e-mail. Only applications submitted via the online tool on our webpage are considered.
In case you encounter technical issues while filling-in an application form or your candidate profile, please make sure you first clear the browser's history or switch browser. If problems persist, please contact traineeships@f4e.europa.eu.
Testimonials
>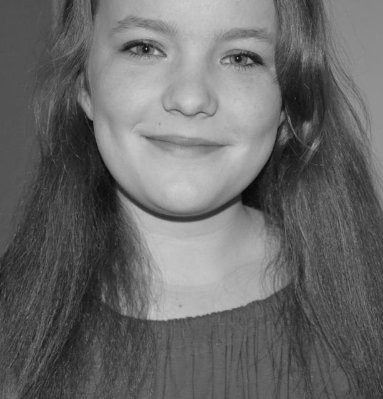 As a Trainee at Fusion for Energy, you get to contribute to an incredible European Project and learn from highly experienced (and very friendly) European Public Officers. You get given considerable responsibility over your own projects and quickly develop insight into what it is like to work for the European Union.
Maria , Commercial Department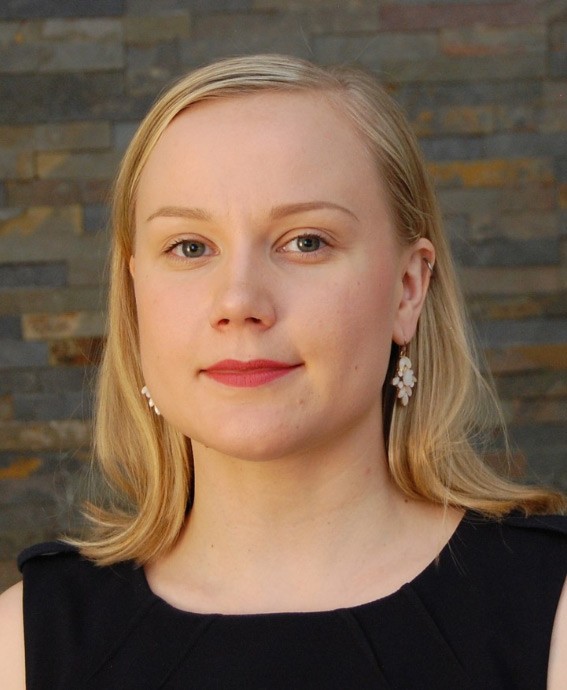 I was proud to be involved in such a unique project aimed at creating a better future for our planet. I experienced the international environment of the ITER worksite and saw the progress up close. I learned a lot about construction law and contracts, and as a bonus I have been introduced into the world of engineering as well.
Anni, Administration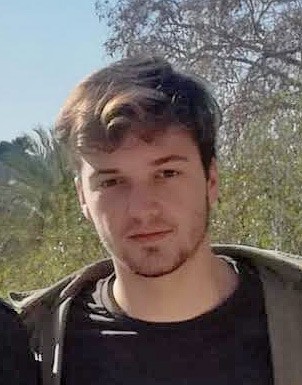 F4E Traineeships are a unique opportunity to get involved in the most advanced energetic project ever. Definitely, a five-star learning experience for any recent engineering graduate.
David, Antennas & Plasma Engineering Unit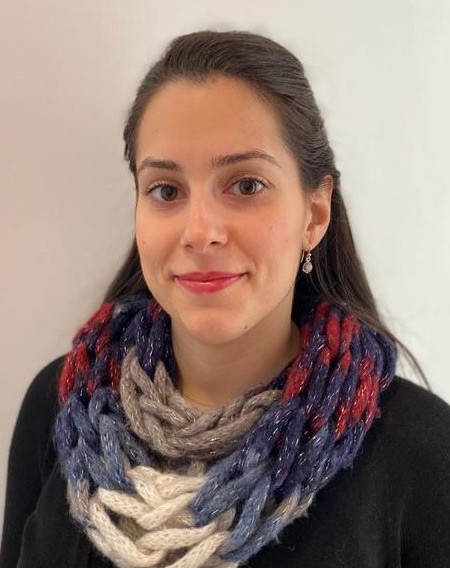 This traineeship was a great opportunity for me to get involved in a multifaceted HR role in a multinational EU agency. I acquired knowledge on HR tasks and processes according to the EU regulations applied to an EU setting. This experience gave me the chance to work in a friendly working environment and develop myself personally and professionally
Marianthi , Administration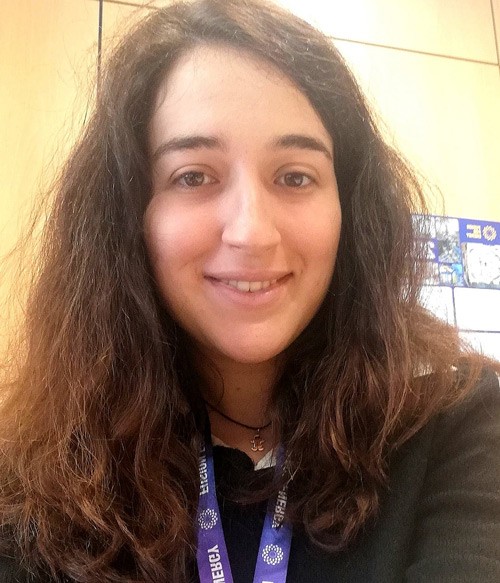 This traineeship represented a good balance between learning and working: I got the chance to learn so much in my field of interest, while also being given responsibilities and tasks to actively contribute to my team accomplishments!
Stefania, Office of Director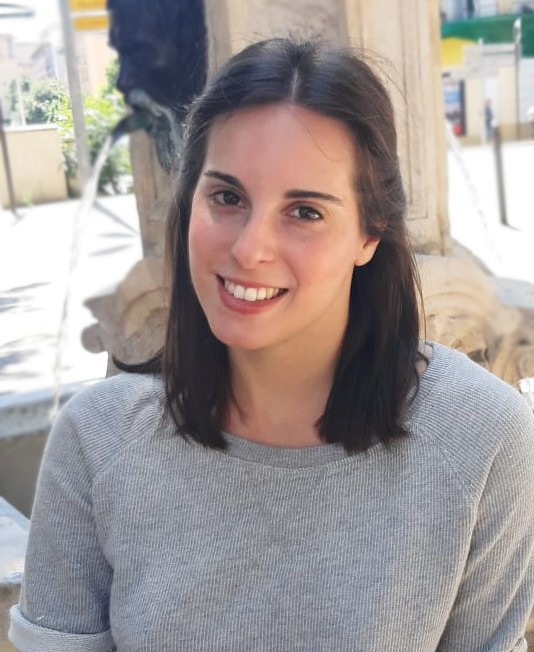 I think that the traineeship is a good experience to grow up and to know the research world. It's an opportunity to relate with other countries. The colleagues are friendly, helpful and patient to teach different skills and they considered me an equal member of the group from the first day.
Valeria , Test Blanket Module team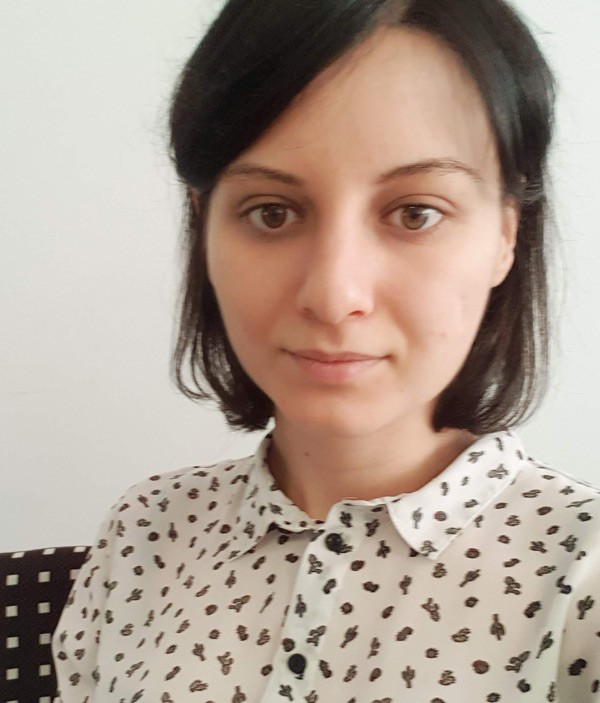 Joining the F4E team has been an incredible experience from start to finish. I arrived here with an image in mind of how an European agency looks like in terms of professional experience and networking, but looking back, nothing matches my initial expectations, and that is the best thing about it.
Doris, Commercial Department