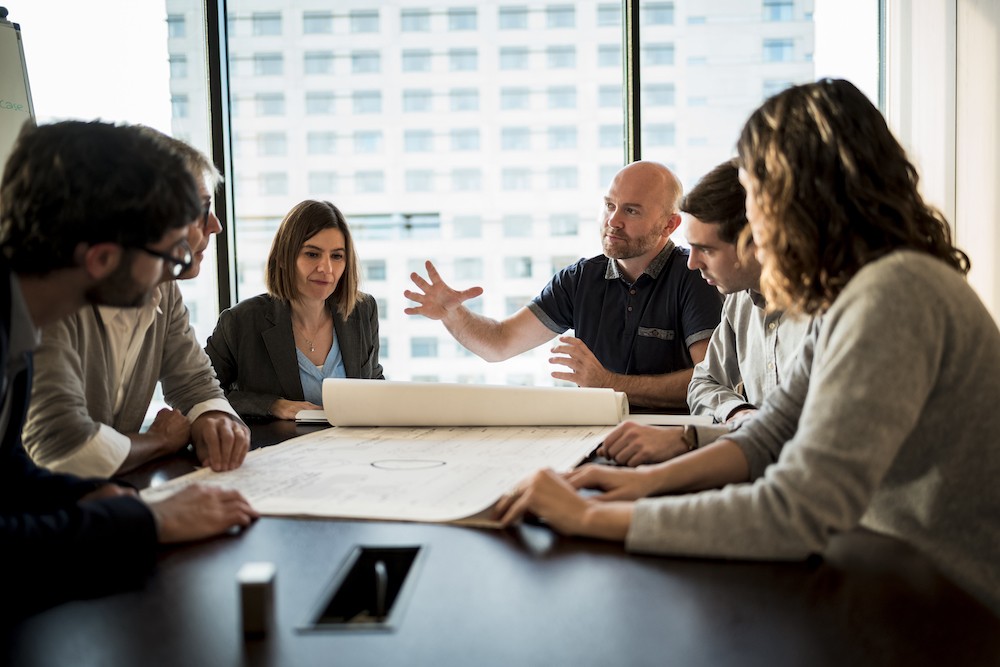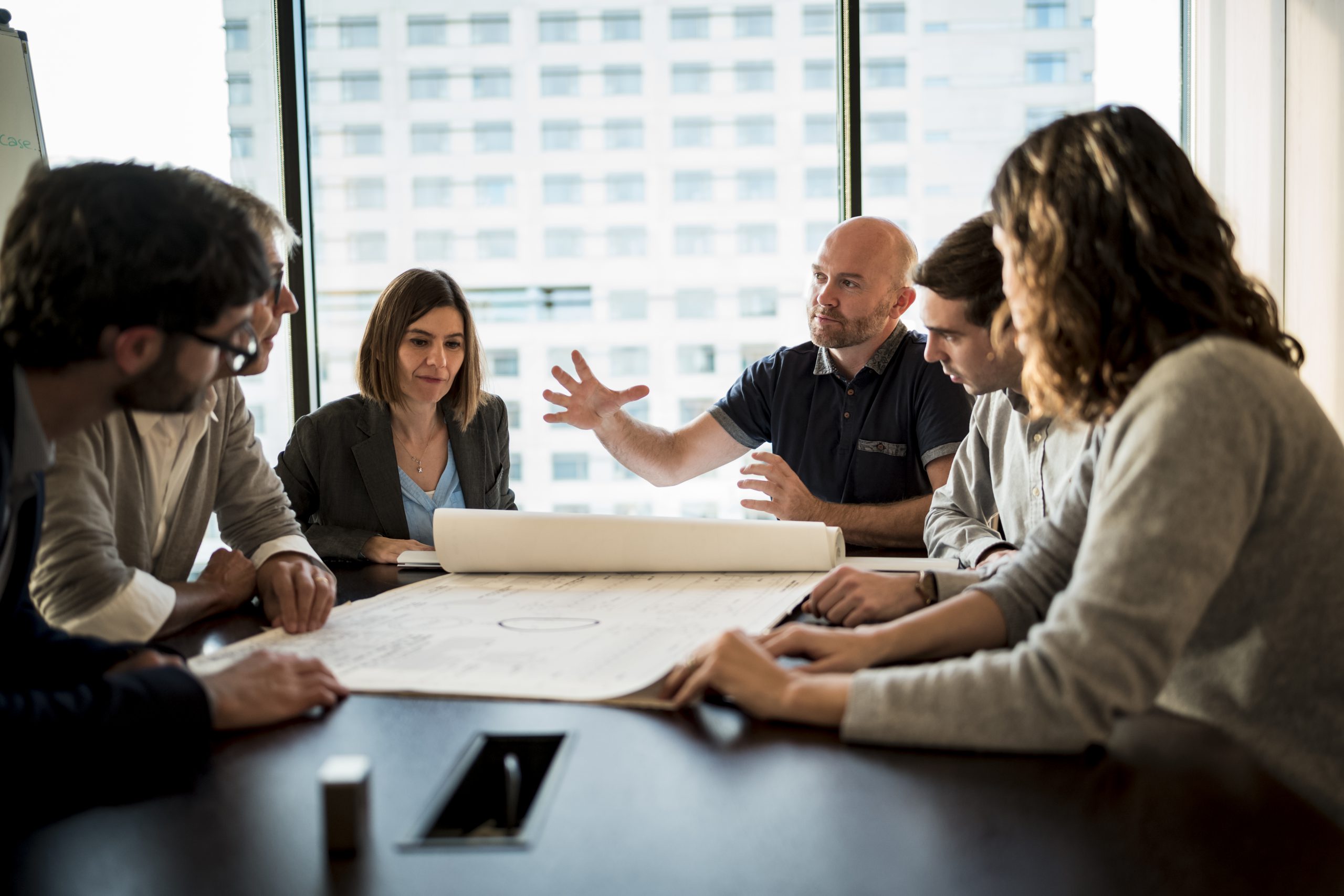 Working at
Fusion For Energy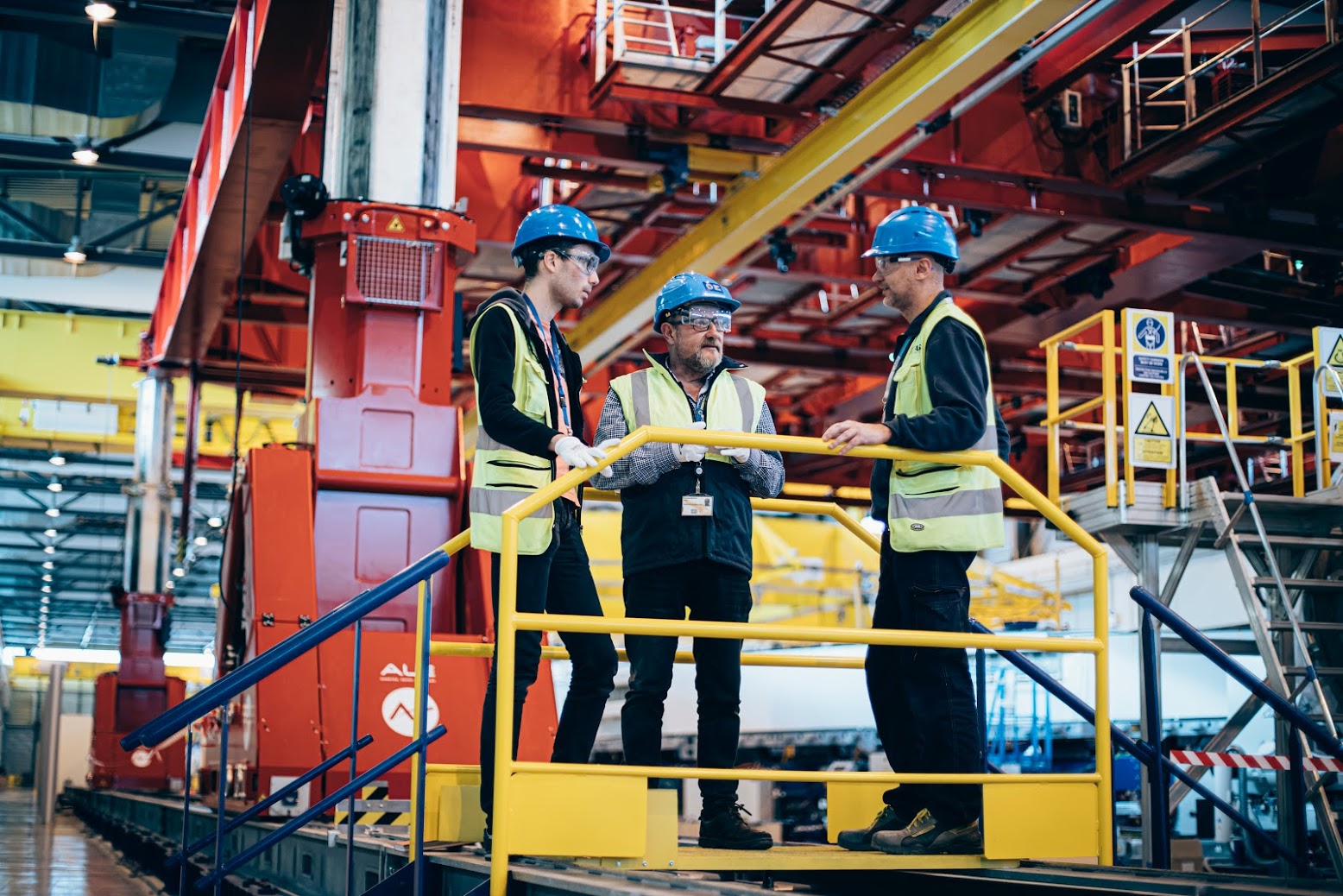 Working at F4E offers you the opportunity to be part of a remarkable international project, which has the potential to change the history of mankind by bringing fusion a step closer.
F4E is looking to recruit highly specialised and qualified staff with an engineering, industrial, scientific or project management and administrative background to work for the biggest international scientific collaboration in fusion.
At the same time, you will be joining the EU civil service, which brings together more than 35 000 civil servants across the Europe, where you can develop a challenging and rewarding career in a multicultural environment.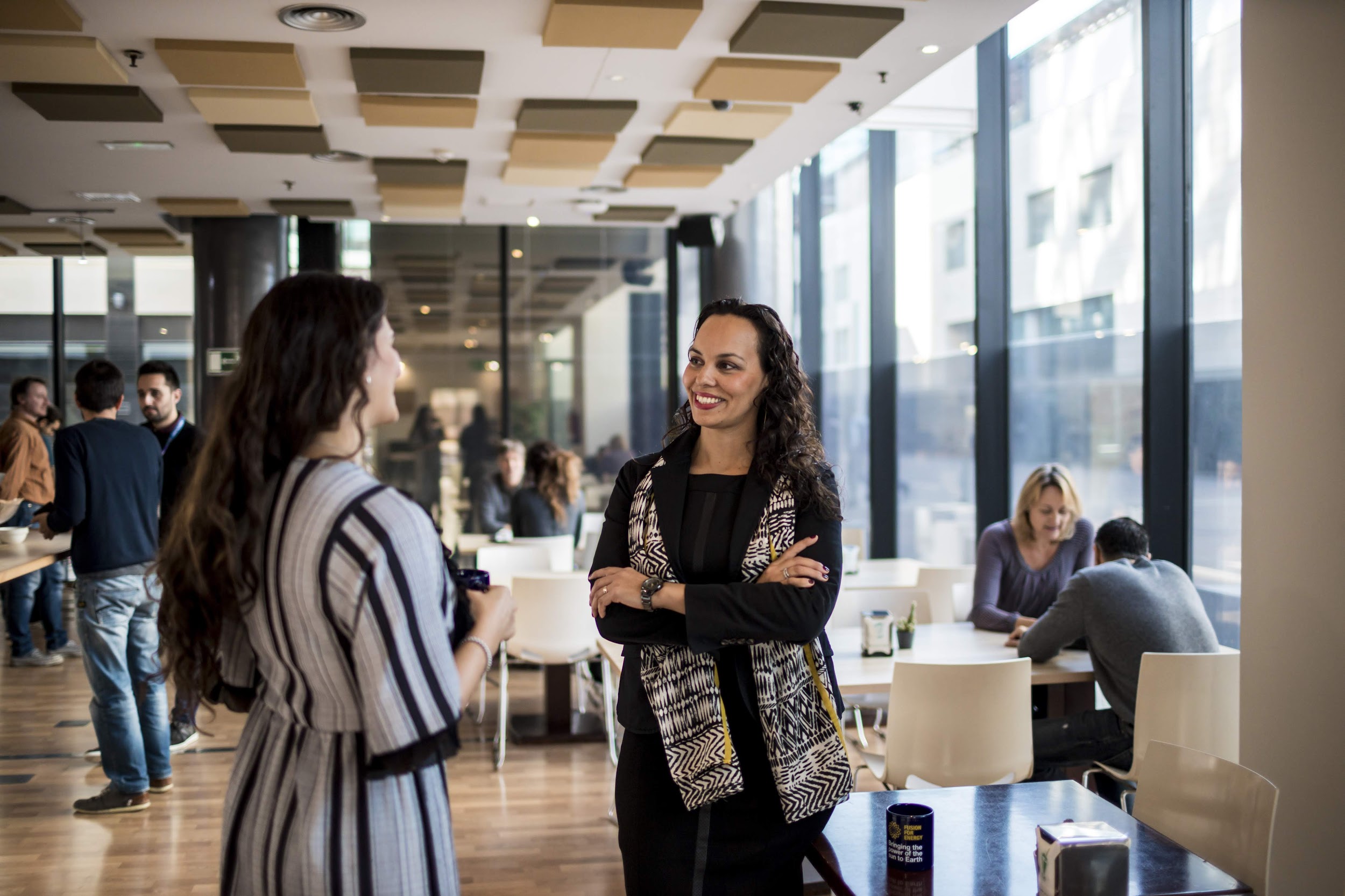 Fusion for Energy is an equal opportunities employer and takes care to avoid any form of discrimination. As part of its commitment to diversity, gender equality and geographical distribution, F4E strongly encourages applications from female candidates and applies a policy of equal opportunities. It does not discriminate against anyone on grounds of gender, race, colour, ethnic or social origin, genetic features, religion or belief, political or any other opinion, membership of a national minority, property, birth, disability or sexual orientation. F4E offers measures to reconcile professional and private life and will provide reasonable adjustments at the workplace for persons with disabilities.
A career in F4E offers you: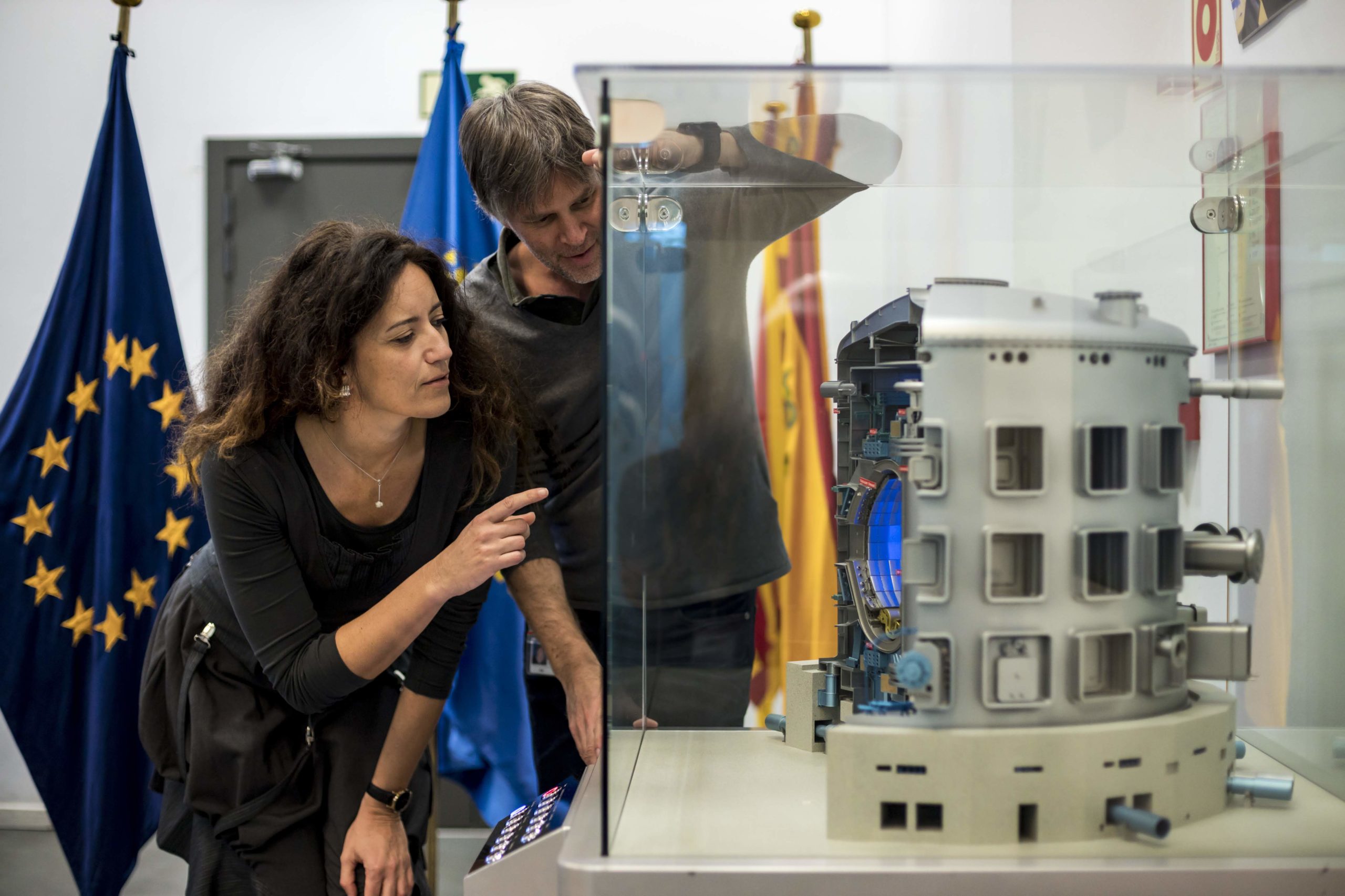 A career in F4E offers you:
an exciting opportunity to work in an cutting-edge scientific and technological environement
an inspiring mission
a challenging job at the heart of EU affairs
excellent remuneration and working conditions
career development and training opportunities
a comprehensive welfare package and a pension scheme
insurance coverage that covers medical expenses, accident and occupational disease
unemployment and invalidity allowance
Conditions to join F4E
F4E staff must fulfil the following conditions:
Be a citizen of one of the member states of the EU or of a third state fully associated with the Euratom fusion programme;
Have a thorough knowledge of one official EU language and a satisfactory knowledge of another. One of the two languages must be English;
Possess the required educational qualifications, depending on the category and grade of the vacancy notice;
Have fulfilled any military service requirements in their own country.
Types of contracts
F4E is staffed mainly by Temporary Agents and Contract Agents recruited through selection procedures.
Temporary Agents (TAs) – The conditions of employment for TAs are described in the Staff Regulations and in the Conditions of Employment of other Servants of the European Community in Title II (Articles 8–50a).
A contract offer will be made as TA , pursuant to Article 2(f) of the Conditions of Employment of other servants of the European Communities. TA contracts are either:
5-year contracts, renewable for a second fixed-term period, and upon the second renewal converted into a contract of indefinite duration.
Non-renewable contracts of a different duration, depending on business needs and budgetary availability.
The probationary period for TAs is nine months.
TA positions are classified according to the nature and importance of their duties:
Assistants' function group (AST): comprises eleven grades from AST 1 to AST 11 corresponding to executive, technical and clerical duties;
Administrators' function group (AD): comprises twelve grades from AD 5 to AD 16 corresponding to scientific, technical, administrative, advisory duties General information for TAs is also included on the European Commission's website.
Contract Agents (CAs) – The conditions of employment for CAs are described in the Staff Regulations and in the Conditions of Employment of other Servants of the European Community in Title II (Articles 79–127)
A contract offer will be made as a Contract staff member, pursuant to Article 3a of the Conditions of Employment of other Servants of the European Communities.
CA contracts are either:
3-year contracts, renewable for a second fixed-term period, and upon the second renewal converted into a contract of indefinite duration.
Non-renewable contracts of a different duration, depending on business needs and budgetary availability.
CAs recruited for more than one year at F4E have a probationary period of nine months.
CA posts are classified in four function groups corresponding to the duties and responsibilities involved:
Function group IV: comprises six grades corresponding to administrative, IT, linguistic and equivalent technical tasks
Function group III: comprises five grades corresponding to executive tasks, drafting, accountancy and other equivalent technical tasks
Function group II: comprises four grades corresponding to clerical and secretarial tasks, office management and other equivalent tasks
Function group I: comprises three grades corresponding to manual and administrative support service tasks
General information for CAs Contract Agents is also included on the European Commission's site.
Salary & Benefits
F4E offers competitive salaries, based on a basic salary scale for each contract type, function group and grade.
The final salary is calculated by adding the relevant allowances and by deducting social security contributions and other taxes. An overview of basic salary examples and various allowances is available below.
ALLOWANCES – F4E offers various benefits depending on personal circumstances such as family allowances (household, dependent children, education), expatriation and travel allowance.
SCHOOLING – F4E has entered into Service Level Agreements (SLA) with a wide range of international schools in Barcelona and Cadarache to support access to schooling for the children of F4E staff. On the basis of these SLAs, F4E pays directly the eligible school fees to the schools.
TAXES & SALARY DEDUCTIONS – Salaries are exempt from national tax. F4E Staff pay a Community tax, which is deducted from their salaries at source. Deductions are also made for sickness and accident insurance, pensions and unemployment insurance.
HEALTH INSURANCE – F4E staff are insured against sickness, risk of occupational disease and accident. The sickness insurance may be extended as well to your spouse and children.
PENSION – In addition, throughout the period of service, you are covered by the EU pension scheme, to which both the Agency and you make monthly contributions. The EU pension is paid after completing a minimum of 10 years' service and after reaching the pensionable age of 66 years. The maximum retirement pension is 70% of the basic final salary.
COUNTRY CORRECTION COEFFICIENT – Staff members' basic salary and certain allowances are subject to a local weighting (correction coefficient) to adjust them to the cost of living compared to Brussels. Please consult the Eurostat website for more information on weightings.
OTHER – Under certain conditions, F4E staff may be entitled to a monthly unemployment and invalidity allowance.
OVERVIEW OF BASIC SALARY AND ALLOWANCES
Work-Life Balance
F4E fosters a supportive and healthy work environment that enables staff members to reconcile family and professional life by offering flexible work arrangements and teleworking.
F4E also supports its staff's health and wellbeing by organising a wide range of welfare activities and social events for staff and their families.
F4E staff members enjoy a basic entitlement of 24 days of annual leave as well as +/- 19 statutory public holidays per annum. Additional leave days may be granted for age, grade and distance from the place of origin. Special leave is granted for certain circumstances such as marriage, birth or adoption of a child, etc.
Learning and Development
F4E actively supports staff in their learning and development, notably by fostering the development of skills and competencies and promoting lifelong learning.
We offer access to a full range of online resources through our Learning Management Platform; Face-to-face learning events are organised during all year long as well as participation to targeted professional conferences; we implement a Leadership Programme which aim at Developing and growing managerial capability in the areas of communication, performance management, interpersonal skills, etc.
Location
The F4E headquarters are in Barcelona (Spain) and has offices in Cadarache (France) and Garching (Germany).
Barcelona offers professionals and families a high quality of life.
It enjoys an average temperature of 18°C throughout the year and complements its cosmopolitan lifestyle and vibrant cultural life with the nature of the Mediterranean coastline and the Pyrenees mountain range.
The city is strategically located between the sea and the mountains and is served by an international airport. Barcelona is a Mediterranean and cosmopolitan city with Roman remains, medieval quarters and the most beautiful examples of 20th century Modernism and avant-garde.
Cadarache is the site of the largest technological research and development center for energy in Europe including CEA research activities and ITER. Located in the French region of Provence, Cadarache is about 40 km from Aix-en-Provence and 60 km from Marseille. The South of France is blessed with a very privileged living environment and a mild and sunny climate.
Cadarache is located between the Southern Alps and the Mediterranean and offers every conceivable sporting, leisure and cultural opportunity.
Garching is located approx. 10 km north of Munich, the Bavarian state capital. Garching consists of the town of Garching itself, the villages of Dirnismaning and Hochbrück, and the research campus.
A step of vital importance for the development of the Garching area was the construction of the first nuclear research reactor in the Federal Republic; it went into operation on 30th October, 1957. This research reactor heralded the location of further research and educational institutions in Garching that have made the community's name familiar throughout the world.
How to apply
F4E publishes all its job vacancies on:
Each vacancy notice presents specific details regarding the selection procedure, work conditions and modalities on how to apply.
If you find a position you are interested in, you can apply for the job electronically on this website.
Make sure you fulfil the eligibility criteria in the vacancy notice. If you do not meet the requirements, F4E cannot consider your application.
F4E does not consider unsolicited/spontaneous applications whether received by post or by e-mail. Only applications for published vacancies submitted thorough the e-recruitment portal can be taken into consideration.