International ITER Project seeking three new Senior Executives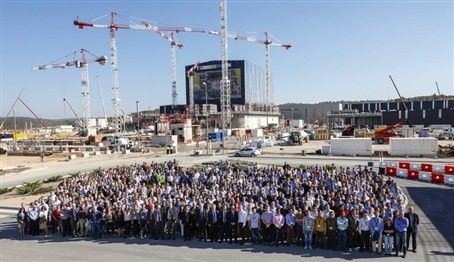 Solar fusion is a safe, clean and virtually inexhaustible energy that powers the sun and stars. ITER, the largest and most powerful machine to harness fusion on Earth, is under construction in France. This unique multi-billion euro international project involves the EU, Russia, Japan, China, India, South Korea and the US.
ITER is creating a new management structure as the assembly phase ramps up and seeking three Senior Executives to lead the domains of Construction, Engineering and Corporate. The positions report to the Director-General and will be based near Aix-en-Provence in the South of France.
ITER is seeking candidates with a proven track record in executive management and over 20 years of experience in the field of the position are essential – Engineering, Construction or a Corporate field (project, resources or business management).
Successful candidates will be employed under five year renewable contracts with a net starting salary of approx. €127-140k per annum. As an indication, adding the household allowance and education allowances for two children in university brings the salary to approx. €155-168 per annum.
Applications should be submitted by 15 September to the ITER Organizationvia www.iter.org/jobs