ITER builds up momentum at the European Research and Innovation Days
In its first edition, the European Research and Innovation Days exceeded all expectations by attracting more than 3000 participants. During the three day event, held in Brussels on 24-26 September under the auspices of the European Commission's Directorate General (DG) for Research and Innovation, policy-makers, industry, laboratories and the science community stressed the importance of investing in those areas, building networks and bridges with other continents. Various speakers highlighted the impact of research and innovation on our quality of life and social well-being, together with the vast economic benefits they generate. An exhibition of EU-financed projects gave the opportunity to scientists and communicators to raise awareness and present breakthroughs.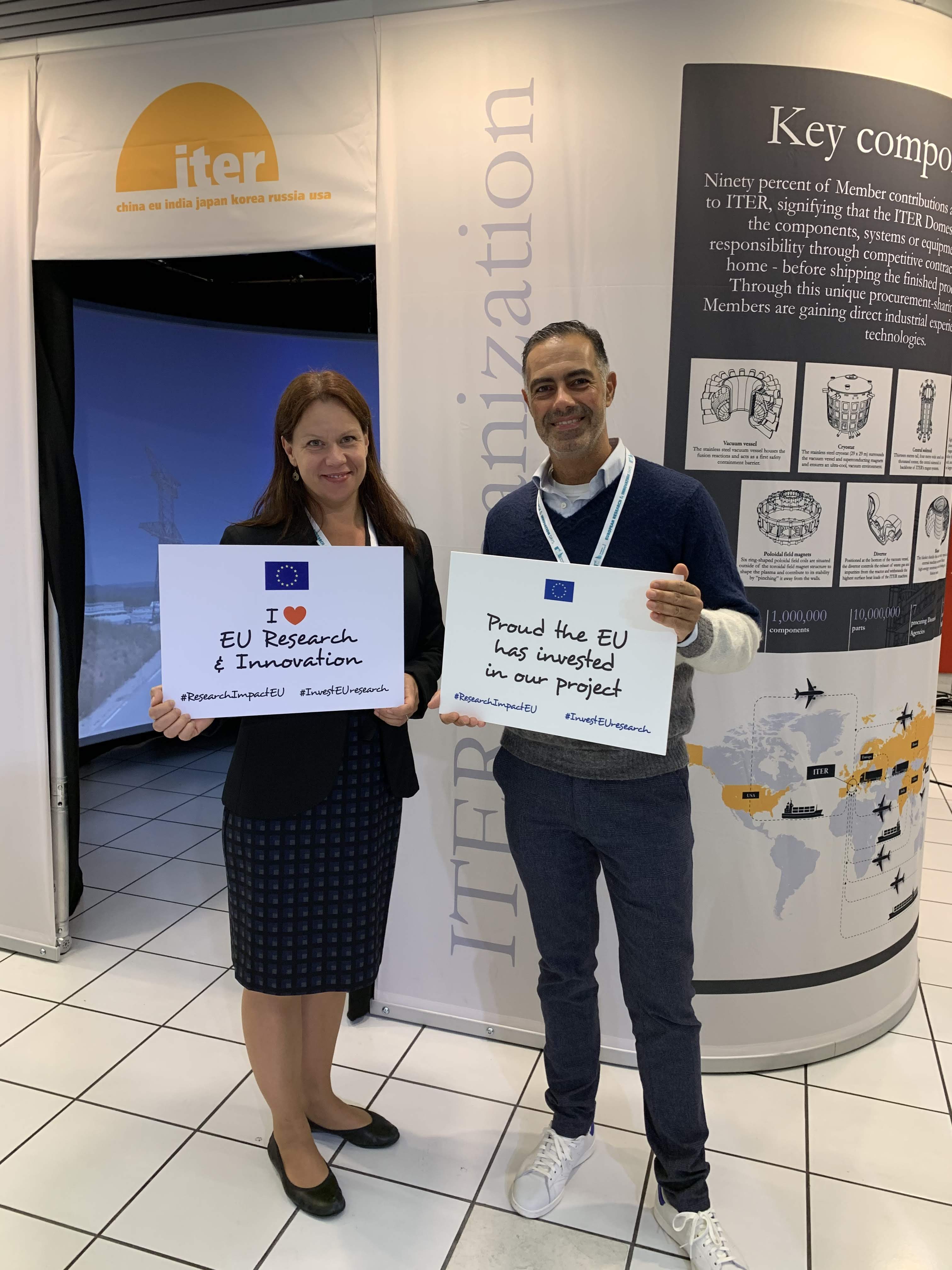 The ITER exhibit, in the format of a compact movie theatre, travelled to Brussels offering a gripping visual narrative of the progress so far. Aerial views and the testimonies of key personalities involved in the ITER project were projected. To complement the cinematic visuals with persuasive hard talk, Dr. Bernard Bigot, ITER Organization Director-General, was one of the guest speakers at the "Euratom – research for all" session making the case for fusion research. He explained the principles of fusion energy, the technology involved and the significance of the ITER project. Under the skillful moderation of Elena Righi-Steele, Head of Euratom Research, the panel discussed the benefits of both fusion and fission research, their contribution to a sustainable energy mix and the technology spin-offs. Eric Van Walle, Director-General of SCK CEN (Belgium) reminded participants of the necessity to curb greenhouse gas emissions by reconsidering the role of fission, the overall improvement in standards and knowledge transfers made in other areas such space and aeronautics. Patrick Child, Deputy Director-General of DG Research and Innovation, acknowledged the positive impact of the EU investment in this field and was reminded that for Europe to satisfy its energy needs more of this financial support will be required. The scientists of the panel stressed the importance of designing policies on the basis of facts, long term vision and wide consultation rather than purely conviction politics.
To watch the "Euratom – research for all" session click here