F4E brings fusion to Catalan civil society
Deuterium, tritium, superconducting magnets, vacuum vessel. F4E's everyday life is full of technical words and complex concepts, but our commitment stays simple: we work to improve people's lives by developing fusion energy to help build a sustainable world. Part of our mission is to let people know about the opportunities offered by this new energy source and we let local communities know about our work and create stronger bonds.
Stavros Chatzipanagiotou, Head of Communications at F4E, took up the challenge to explain fusion energy to the members of the European association LECE (Liga Europea de Cooperación Económica) at El Círculo Ecuestre, in Barcelona, on 10 May 2022.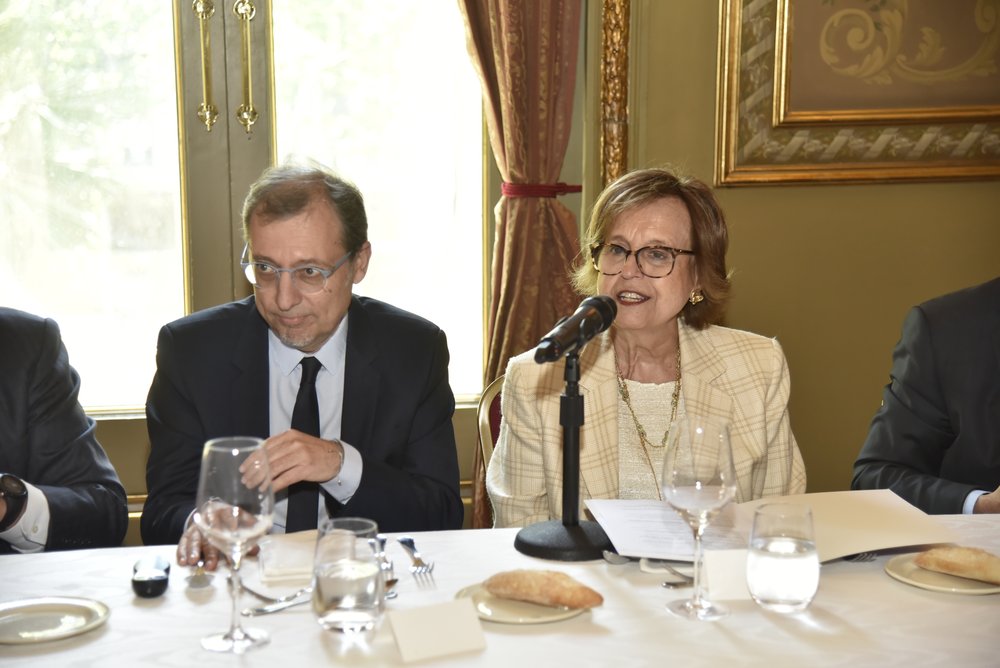 In front of a distinguished audience that included CEOs of corporate groups, lawyers, entrepreneurs, researchers, university professors, economists, and engineers, the F4E Head of Communications explained how fusion can solve current energy problems by providing abundant, sustainable, and safe power supply. He explained that ITER, the "world's largest international energy project" being constructed at Cadarache in the South of France, will operate to perform experiments for 20 years. Participants were particularly impressed with the key dimensions of ITER: the site will cover an area "60 times the surface of Camp Nou, the FC Barcelona stadium", will weigh "three times the Eiffel Tower" and "will gather more than 5,000 workers on site at the peak of construction".
Chatzipanagiotou also described F4E as "an EU organisation set in 2007 for a period of 35 years with offices in different locations across the world aiming at developing fusion energy". Finally, he demonstrated the impact F4E has both in Catalonia and in Europe as a significant driving force for innovation, knowledge, competitiveness, and economic development having already involved over 450 companies and 1000 subcontractors in 24 countries and having generated more than 40 000 jobs between 2008 and 2017 (83 000 more expected by 2030).