F4E celebrates Europe Day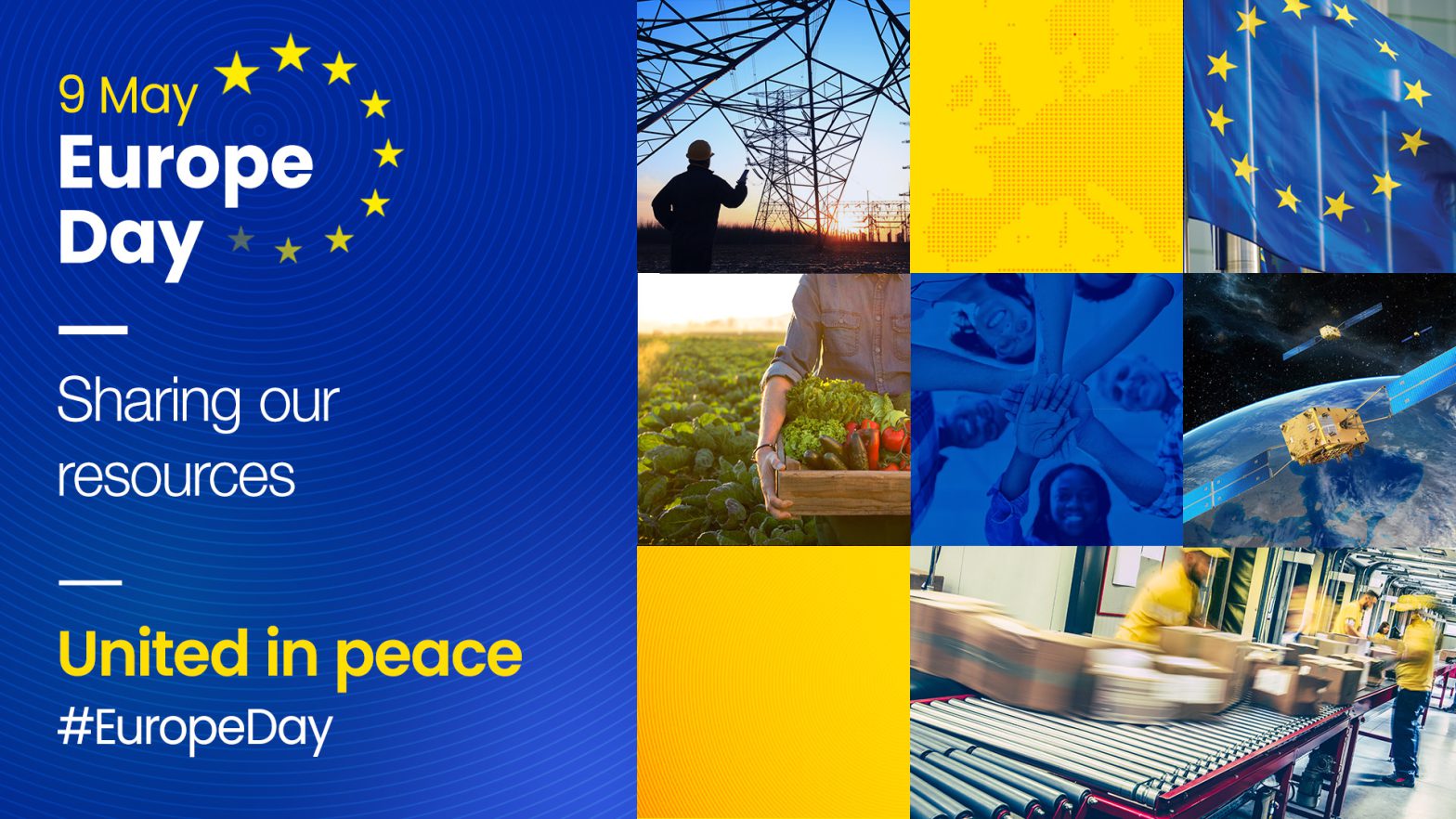 Europe Day reminds us how our continent was reborn because of peace. How our rights and freedoms, the prosperity, and opportunities we enjoy, have been preserved because of this choice. And yet, the war in Ukraine is a stark reminder of how fragile peace can be and how much we tend to take for granted. As we have only just started recovering from a global pandemic, which tested our strengths, and we have found ourselves tussling with another crisis linked to energy. Currently, the EU imports more than half of the energy it consumes—almost 90% of the gas and most of the crude oil. The invasion of Ukraine highlighted the need for clean energy transition. Europe needs to become self-sufficient relying on new sustainable energy mix. We can achieve this by sharing our resources, expertise, and investing in a wide range of technologies that we can manage.
This is where F4E has a role to play being responsible for Europe's contribution to ITER. While fusion energy remains a long-term option, the investment to master the skills, and develop an industrial supply chain, has direct results. Since 2007, we have created 40 000 workplaces and signed 1 165 contracts with 565 different companies, involving 1,700 subcontractors and 73 research organisations across the EU. The total value of contracts signed so far exceeds 5 billion EUR. By fostering collaboration at various levels, we contribute to the EU's ambition to become more green, competitive, and more self-sufficient.
Energy and environment are two of the main concerns expressed by young Europeans when reflecting on their present and projecting their future. Incidentally, 2022 is the European Year of Youth putting high on the agenda a number of these issues. F4E plays a role in this field as well, as it is our mission to explore the potential of fusion energy, being more clean, accessible, and free from geopolitical tensions. Ultimately, we are working for an energy that allows us to build a sustainable future.
Cooperation, respect, and understanding have proven to be the best vehicles to build scientific knowledge and foster progress. ITER is a product of peace, and peace is the foundation of the EU. Our unity is our strength and our pillar of hope and possibility.