F4E participates in the 1st Big Science Business Forum Webinar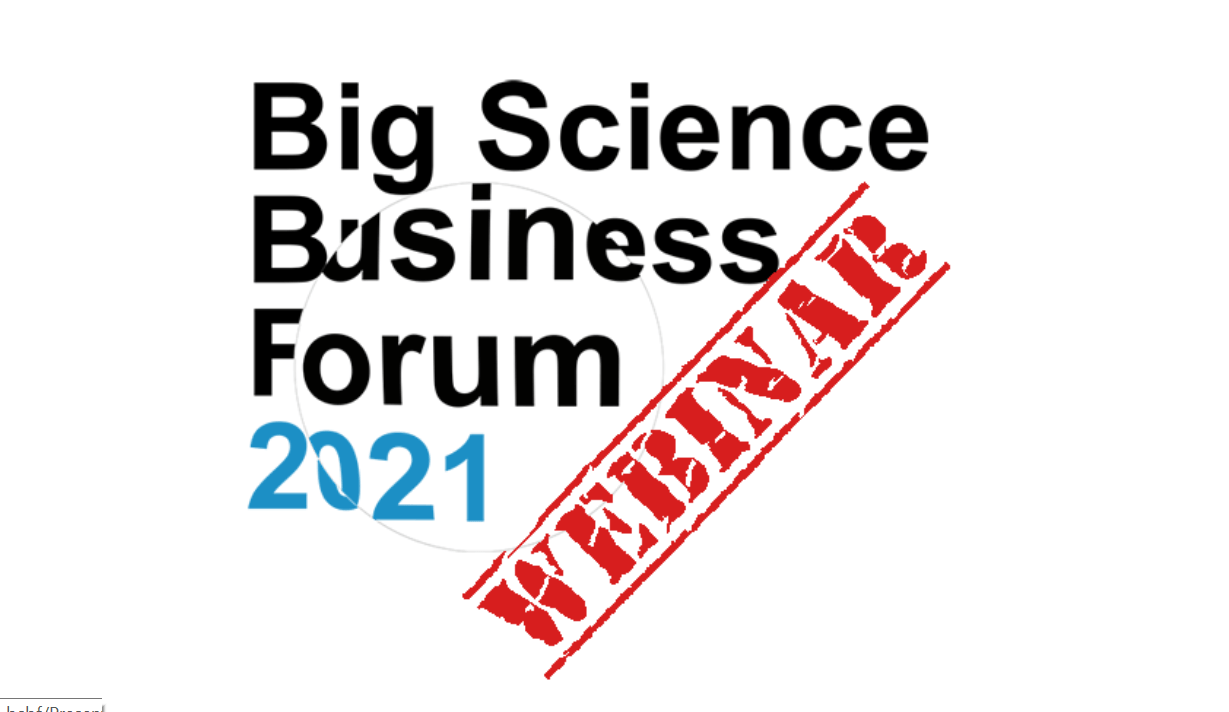 The Big Science Business Forum (BSBF) brings together all the European big science organisations (CERN, EMBL, ESA, ESS, ESO, ESRF, F4E, ILL, SKA, European XFEL, FAIR) in a business oriented venue with the aim to become the main meeting point between industry and big science. The Granada edition will be the second one following the success of the previous edition which took place in Copenhagen in February 2018, where more than 1,000 participants from more than 500 companies and 29 countries gathered together to discuss the future prospects of the Big Science Market.

The Big Science Business Forum had originally been planned for October 2020, but it has now been postponed for the period from 28 September to 1 October 2021. While Granada, as host of the BSBF is getting ready for the main event, the BSBF team is organising live, interactive online webinars on different topics related to the Big Science market and the BSBF2021 itself.
The first BSBF webinar took place on 23rd June 2020 on the theme "COVID-19:  Impact and measures on the Big Science market". The webinar counted on an audience of 140 online actual participants. The programme and presentations are available at the BSBF webinar registration platform: https://eventos.cdti.es/ES/webinar_20200623_bsbf. Leonardo Biagioni, Deputy Head of the Commercial Department, represented F4E on this occasion, highlighting in his presentation the extraordinary measures that F4E has taken to mitigate the impact of Covid-19 on its operation and on the construction of ITER, such as the extended use of electronic management of contracts, a flexible interaction with tenderers and the alignment with the EU recovery plan.
The 2nd BSBF Webinar on "Big Science Organisations Strategic Plans, 2020 Procurements and Flagship Projects" will take place on 8 October 2020. A dedicated BSBF webinar page has been created for all the BSBF webinars and also as a repository for all the presentations with full information and details of all past and future webinars.