F4E signs the final Procurement Arrangement in Remote Handling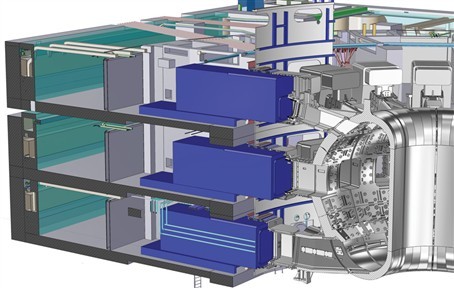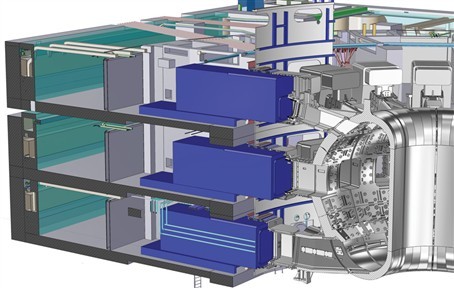 Among the different systems that F4E has to deliver to ITER, the Cask and Plug Remote Handling System (CPRHS), devoted to the confinement and transportation of the machine's in-vessel components, promises to be one of the most complex due to its mobile nature and more than 50 different ITER systems it interfaces with.
Given the machine's in-vessel components' activation and contamination, the CPRHS would need to comply with the strictest nuclear safety requirements. The casks, which in essence are automated mobile containers weighing approximately 50 tonnes, will have to move the equipment such as divertor cassettes and heating plugs, between the Tokamak building and the Hot Cell building, in order for them to be repaired, tested or disposed of.
These transfer devices need to be able to lift components weighing up to 45 tonnes and operate with high accuracy within a tightly confined space within the buildings. "F4E has now signed the final Remote Handling Procurement Agreement (PA) with ITER International Organisation (IO) which defines the specifications of the CRRHS. For F4E's Remote Handling, this will be the biggest single contract that we will award in this area for an estimated value of 90 million EUR" explains Carlo Damiani, Head of F4E's Remote Handling Team.
In ITER jargon PAs describe the technical specifications and management requirements needed to manufacture a system. Based on current figures, F4E is responsible for at least 80 PAs which feed into the components that need to be developed. For Darren Locke, F4E's Technical Officer overseeing this system, this is the outcome of five years of hard work. "We started collaborating with ITER IO in 2010 on defining the system requirements and developing the conceptual design. Since then, we have specified the full fleet of casks, in the order of 14 units plus rescue system, which will be required to support the maintenance of ITER" Locke explains.
The CPRHS contract is expected to be awarded in spring next year.