Out now: flying JT-60SA Toroidal Field coils on film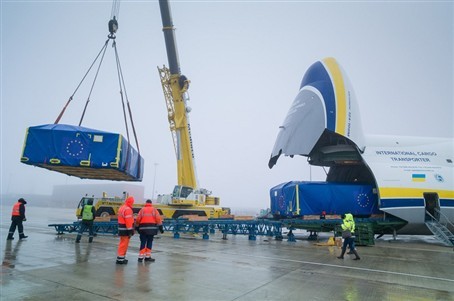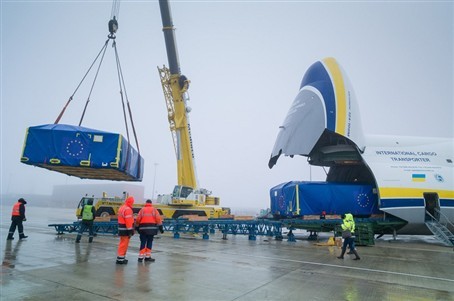 Our latest film clip shows one of the most challenging transports ever contracted by F4E: the air freight of the last two Toroidal Field (TF) coils for JT-60SA from France to Japan. After a brief introduction to the components, the film features aerial drone footage of the road convoy from CEA Saclay to Paris Vatry airport before showing the coils loaded through the nose of an Antonov-124, one of the biggest aircrafts in the world. Of course, we also see the plane fly!
Until ITER is finished, JT-60SA will be the largest superconducting tokamak in the world and F4E has led the European contribution to the project for the last 10 years. The 18 TF coils, each 7.5 metres high and 4.5 metres wide, form the backbone of the magnet system and provide the primary confinement for the superheated plasma. Packed on their transport frames the two coils featured here make a payload of 64 tonnes – oversized cargo by any standard.
View the film clip here.