Passing of Dr Bernard Bigot, ITER Organization Director-General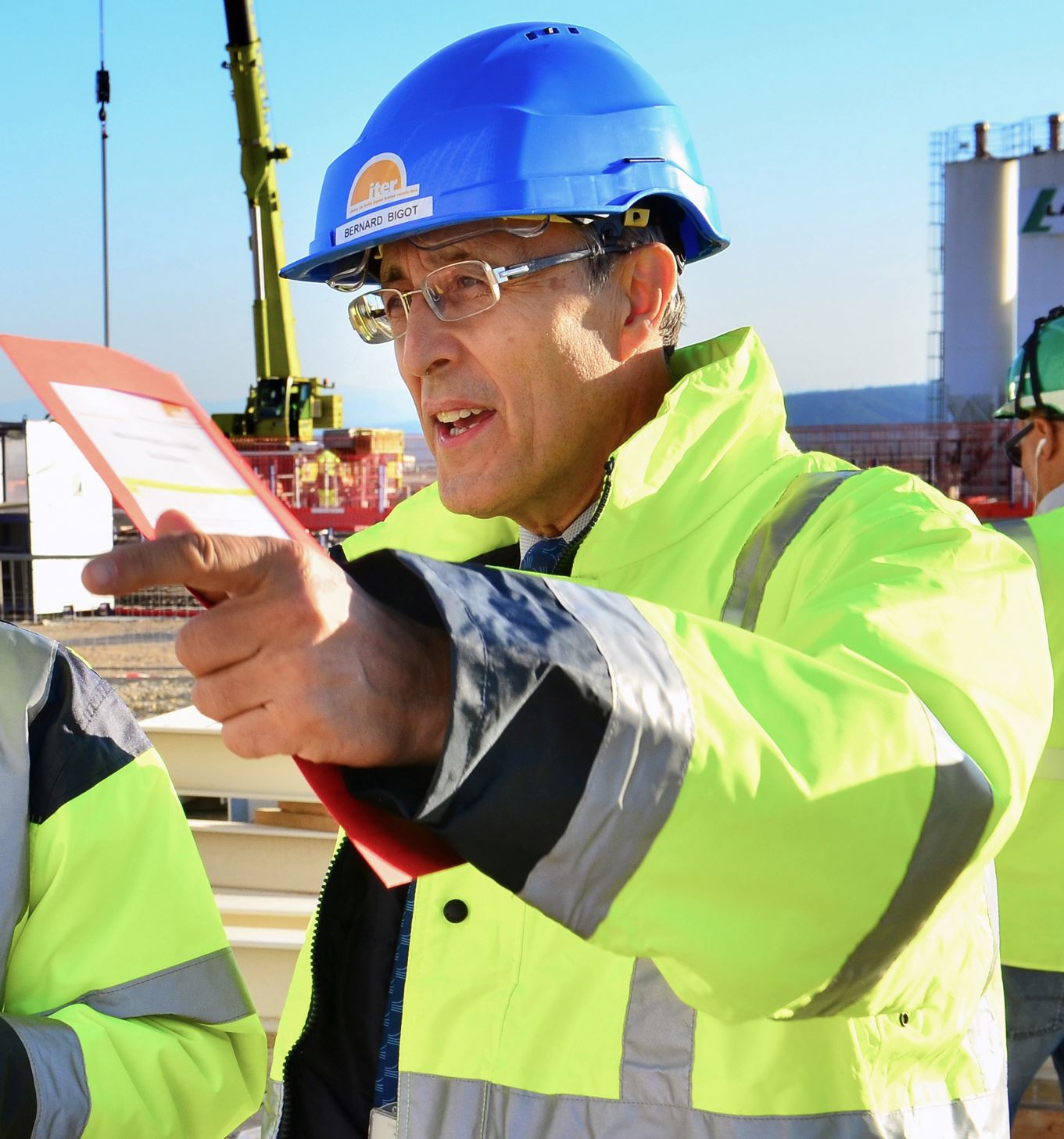 Dr Bernard Bigot, Director-General of the ITER Organization, passed away on 14 May at the age of 72 due to illness. Often described as the soul of the ITER project, the world's largest experimental fusion experiment, he shaped it by offering strong leadership and transformed it by putting in place a "one-team project culture" between the seven parties. His legacy aligning those involved in the ITER project will extend beyond his lifetime, and inspire the scientific community to deliver fusion energy.
As stated by Johannes Schwemmer, Director of Fusion for Energy (F4E), "I had the honour of working with Bernard for six years and I have never known anybody with such a commitment: to his role, to fusion, to his people, to his country, and to all working on the same cause. Bernard was a key advocate for building ITER, for building it in Europe and one of the founding members of F4E's Governing Board. All the F4E staff and the F4E staff committee join me to send our deepest condolences to his family who had to share so much of him with his work". Dr Bigot was a distinguished scientist and an experienced senior manager, highly respected by the wider scientific community. Before joining ITER Organization, he served as the Chairman and CEO of the French Alternative Energies and Atomic Energy Commission (CEA) and served as the French High Commissioner for ITER. Dr Bigot saw fusion energy inextricably linked to the socio-economic progress. ITER for him was a symbol of peace and a one-of-a-kind opportunity to demonstrate fusion technology as a solution for the good man-kind.
Leave a message to his memorial page by clicking here.