Women in Fusion website goes live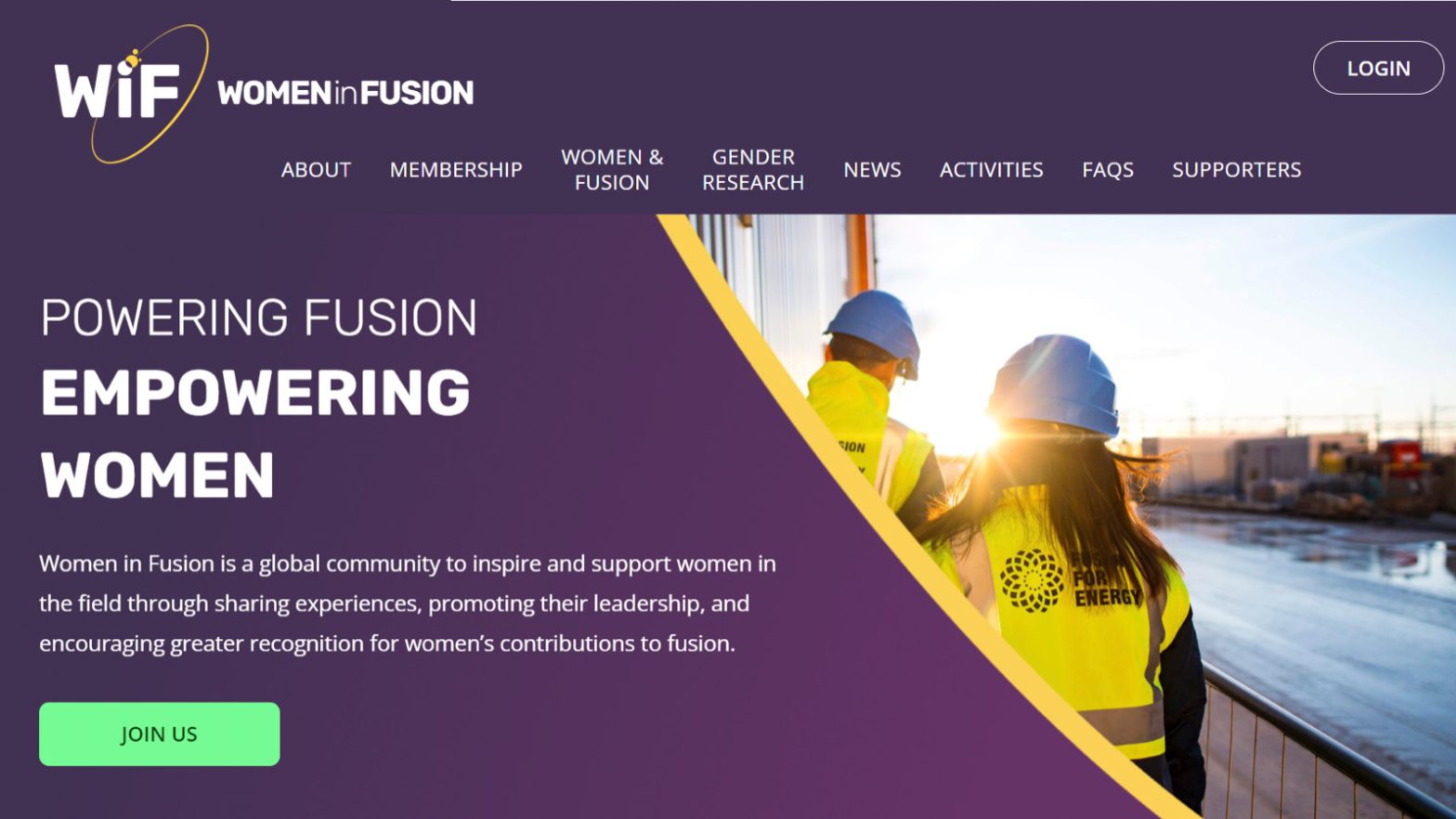 Women in Fusion (WiF) has launched its brand-new website, a global platform to highlight and encourage the role of women in the field of fusion. It intends to be a tool for networking and shaping policies to achieve gender parity, improve diversity, and increase the visibility of women in fusion, research, and technology. It also aims to promote fusion as a clean energy source for the future.
The recently-launched website provides information on activities, updates of latest news, facts and figures on the role of women in fusion and gender research.
Fusion for Energy (F4E) is one of the founding members of WiF. Now, the network intends to collaborate with members and organisations around the world to ensure that women have a platform for support and community building.
"It will be a great opportunity for women in F4E to connect with others in the fusion community who wish to exchange ideas and access new opportunities, such as workshops, job vacancies, conferences or even mentoring", says Gabriella Saibene, F4E member of the WiF Steering Committee.
Gabriella is proud of the key role F4E is playing in this initiative: "Participation in WiF, or the establishment of the F4E Women's Network, clearly demonstrate the commitment of our organisation in promoting gender equality".
Anyone can join the platform and participate in activities. To contact Women in Fusion, please send an email to info@womeninfusion.org. Follow WiF also at Twitter, Facebook, WeChat, Instagram, and LinkedIn. An Advisory Board will be soon set up and a first WiF event will be organised in 2023.
In parallel, F4E has been driving forward the initiative of Women in Big Science, as part of the Big Science Business Forum (BSBF) 2022. First, by means of a webinar, bringing together more than 250 participants, and next through a planned session to take place on 4 October 2022 in Granada, Spain. In addition, in order to raise more awareness on this subject, and promote the exchange of good practice, the "Women in Big Science Recognition Award" has been launched, inviting submissions from organisations participating in BSBF 2022.
About WiF
Women in Fusion was established in 2021 after a successful webinar at the Fusion Energy Conference (FEC2020) where the main outcome was to create and launch a global network for women working in fusion science, research, engineering, and operations.
The Chair of WiF, Dr Sehila M. Gonzalez de Vicente, a senior expert in fusion and physicist at the International Atomic Energy Agency (IAEA), has been actively addressing the lack of gender equality in fusion for many years, leading webinars at the IAEA and speaking regularly about the topic.
According to Dr. Gonzalez de Vicente, "Women must play an active role in the development of new technologies to help society, and to create the path that needs to be paved for women's leadership. When women are involved, innovations and organisations are more successful. We know this already. Now let's make it happen."