A step closer to the qualification of LIPAc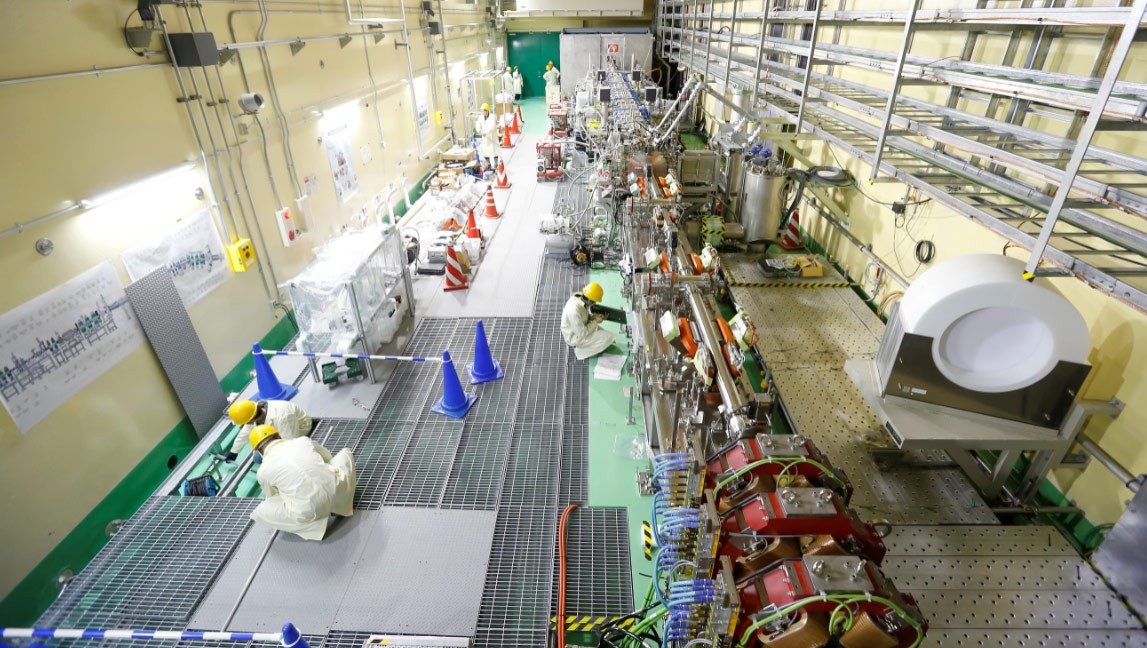 For those working in the field of accelerators the Linear IFMIF Prototype Accelerator (LIPAc) is seen as rising star because it will operate with a high-intensity beam and high space charges. Usually, accelerators in the areas of particle physics or medicine work with much lower beam intensity. But in the case of fusion research, this prototype accelerator stemming from the collaboration between Europe and Japan through the Broader Approach agreement, is expected to contribute towards the design of a neutron source facility to qualify materials for future fusion devices. Experts need to get this right so that the fusion community takes a step closer towards commercial fusion.
Last year, the team of experts from Europe and Japan spent time checking the physics of LIPAc. They managed to accelerate a beam of deuterons (deuterium nuclei) with 125 mA at 5 MeV reaching nearly 90% of transmission from the injector to the beam dump.  With this milestone successfully completed, they moved ahead with the installation of most remaining components in order to validate the engineering aspects of the accelerator. Next, they will be monitoring how its pieces work in practice, what is their response at full power and if they cool down as expected. Most components have been successfully installed and connected as planned. The high energy beam transport line, with its high power beam dump, has been installed. The intermediate transport line, to allow LIPAc operate in a continuous wave, has also been completed. Experts are carrying out tests in area of control system together with some maintenance operations.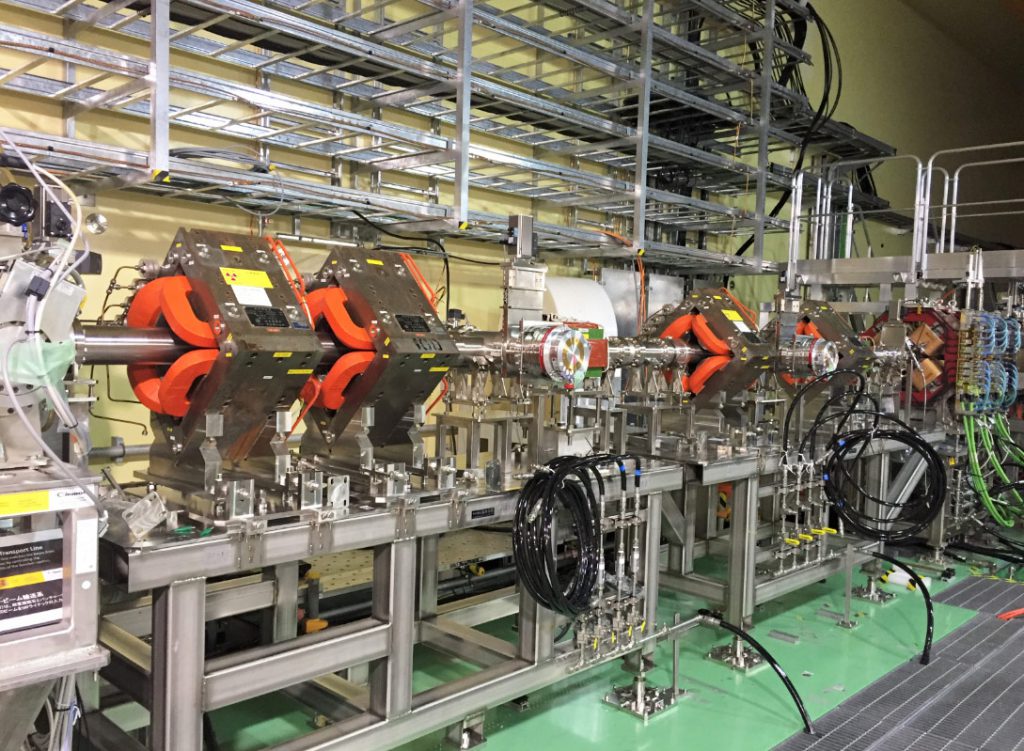 Hervé Dzitko, F4E Project Manager for IFMIF/EVEDA explains that "the intermediate transport line was designed from scratch in order to transport the beam from the medium energy to high energy by minimising any losses. We wanted to have it quickly manufactured and at low cost. The design was made by F4E and the manufacturing was managed by QST with common project funds. To meet our tight schedule and financial resources, we decided to use old quadrupoles manufactured in early 70s for the KEK Institute which were decommissioned in early 2000." The last nine months have been very challenging for the IFMIF-EVEDA team due to number of activities – maintenance, installation and tests of components— which had to be performed in parallel inside the limited space of the accelerator vault.
The engineering validation stage of LIPAc is expected to run for at least seven months. Philippe Cara, IFMIF-EVEDA Project Leader, explains that "after having been able to demonstrate the physics with the transport of a beam, we are now getting to the final stage of engineering validation in order to operate a deuterium beam of 125 mA at 5 MeV in continuous operation during at least 30 minutes. This will be a huge step forward from the previous mode of operation."
To understand the significance of IFMIF-EVEDA it's important keeping in mind the fusion roadmap. LIPAc is on a learning curve providing essential first-hand knowledge for the construction of future fusion neutron source (e.g. DONES, A-FNS- Japan's version of DONES).  In addition, considering the enhancement of the LIPAc facility, it could be used as a testbed until the fusion neutron source is up and running, in order to monitor the performance of new equipment and to optimise beam operation strategies.