F4E Smartglasses for remote inspections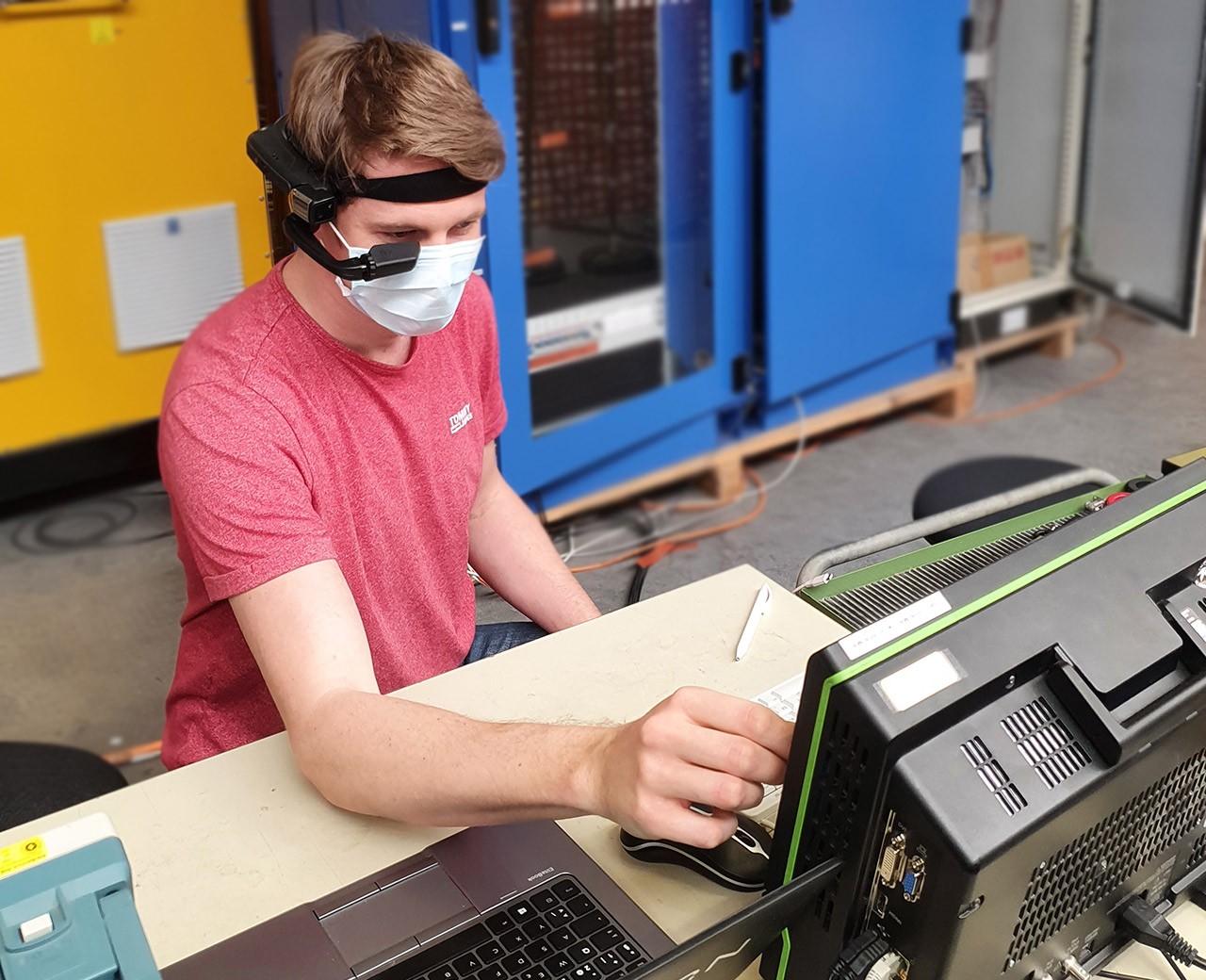 Producing the components for a machine as complex as ITER is a real challenge. Many first-of-a-kind components have to be designed, tested and then fabricated. Inspection is a fundamental part of this process which helps us to detect possible faults and correct them. However, COVID-19 restrictions have made it more difficult to perform such tasks.
With travelling reduced to a minimum, online inspection has become an alternative with its own set of challenges. Considering the situation, the F4E Quality Assurance Unit (QAU) has been working on a device to help engineers with these tasks. The tool consists of a pair of smartglasses (RealWear HMT-1) and a related software (AMA XpertEye Essential) to facilitate remote communication.
The person wearing the smartglasses streams what he/she is seeing to other experts who are remotely connected with their computer or tablet, in a live video call. By means of voice commands, the user of the smartglasses can operate the device. The people remotely connected may also intervene by sharing their screen to the glasses operator, taking pictures remotely (when allowed), zooming in, spotting key elements and even switching on the torch to improve the lighting conditions.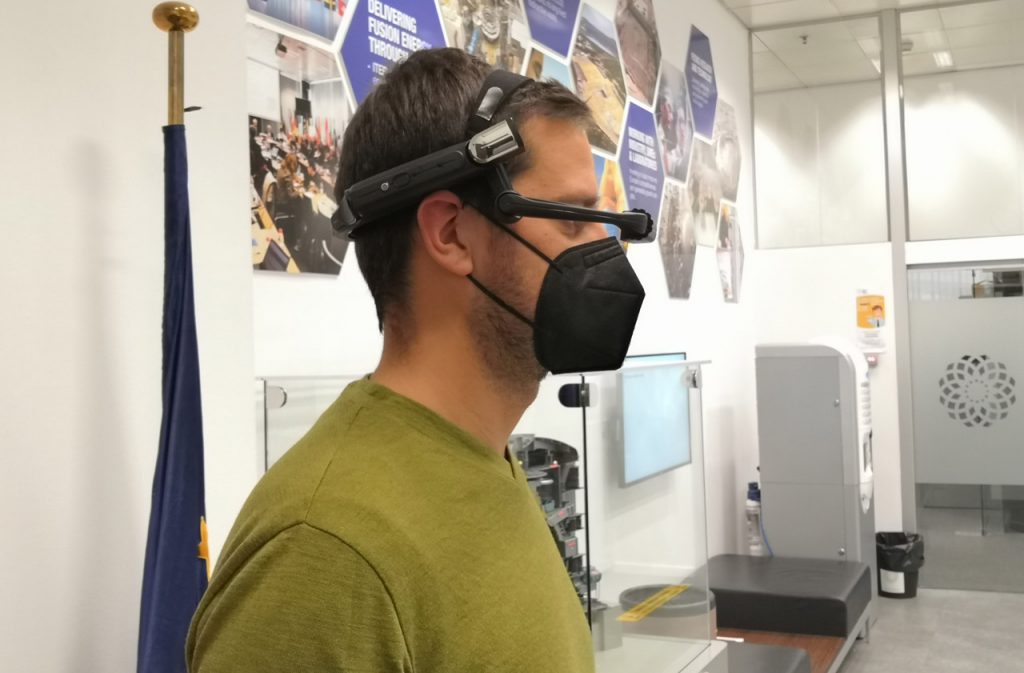 "The initial idea was to ensure a continuity of quality control activities during the COVID-19 pandemic but we quickly realised that the use of the device would also improve the collaboration with suppliers. It allows for a fast reaction and decision making in case of doubt or other issues," states Volodia Meignan, Head of Quality Assurance Unit.
Some pilot tests have been performed and the general agreement is that the tool is useful and has great potential, especially if you need mobility and close interaction with the people and the component analysed. Compared to inspecting via mobile phone or web cam, the glasses are much more comfortable as they enable hands-free operation. The tests have also served to practice, define work instructions and detect improvement opportunities. To date, , Reel, , , Tecnalia, Ampegon, AVS, Centronic and ESS Bilbao are the F4E suppliers that have performed some remote inspections with the device.
Gonzalo Micó, F4E Project Manager of Neutral Beam, explains his experience with the glasses. "We have used the smartglasses to witness electron beam welding operations at Pro Beam, one of our subcontractors. It was a success because it allowed us to witness a critical manufacturing task efficiently and in real time. The good quality images together with the possibilities of the tool, and software, make these remote inspections a real alternative to travelling."
Most recently, Ampegon has used this technology to perform a Factory Acceptance Test remotely. F4E experts witnessed the acceptance tests of the third High Voltage Power Supplies required for the ITER experiment. Ampegon system engineer, Simon Scheiben, performing the tests, was the first to use the smartglasses: "The fact that one eye sees what the customer sees took a bit of getting used to, but it soon became clear that this is an extremely useful method to perform testing while customers are in another country." More tests using smartglasses are expected to be performed next month.