VIA ELECTRONIC wins F4E Technology Transfer Demonstrator Award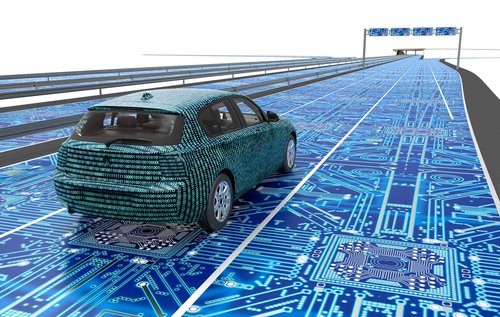 Can we capitalise on the use of fusion technologies beyond their original purpose? Is there a prospect for them in other markets? And if so, can we grasp their commercial potential? These perfectly sound questions underpin the philosophy of F4E's Technology Transfer Programme which continuously searches for the next big breakthrough that could stand a chance outside fusion.
With the support of In Extenso Innovation Croissance, F4E launched in June 2021 an Open Call for Fusion Technology Transfer Demonstrator proposals, a financial injection of 35 000 EUR to support a project that fulfills these parameters. "Our ambition is to show how working with F4E stimulates innovation and creates new technologies, beneficial to European industry beyond ITER. We are putting in contact companies to identify new business opportunities and to develop new products and services based on fusion technologies" points out Carmen Casteras, Intellectual Property and Technology Transfer Specialist in F4E.
After concluding the evaluation process, VIA ELECTRONIC was crowned as the winner of the Open Call. The German company, specialising in low temperature co-fired ceramic multilayer substrates, submitted a project that impressed the jury by its ambition and impact. In a nutshell, it rests on the idea of adapting an interconnection technology applicable for high peak temperatures (up to 700°C) to new products for power electronics, LEDs and sensors applications. "With this award, we will evaluate the feasibility of copper interconnection technology with Low Temperature Co-Fired Ceramics and adjust our technology to the requirement of new markets" explained Manikandan Adaikkan, development engineer at VIA ELECTRONIC. "Our goal is to develop a reliable and cost effective copper wire interconnection technology to meet the growing demand in power electronics for automotive and LED applications". For the ITER project, VIA ELECTRONIC has developed and manufactured LTCC sensor coils that will oversee local magnetic fields in various frequency ranges inside the Vacuum Vessel.
The online event gathered almost 45 participants from different industries. F4E and In Extenso Innovation Croissance made two other important announcements: the launch of the F4E Technology Transfer Award 2022 open for submissions until the 2nd of April, and the "F4E Technology Transfer Day" on the 7th of April, with webinars and B2B meetings, in order to connect fusion technology providers and industry.