European production of ITER first wall panels starts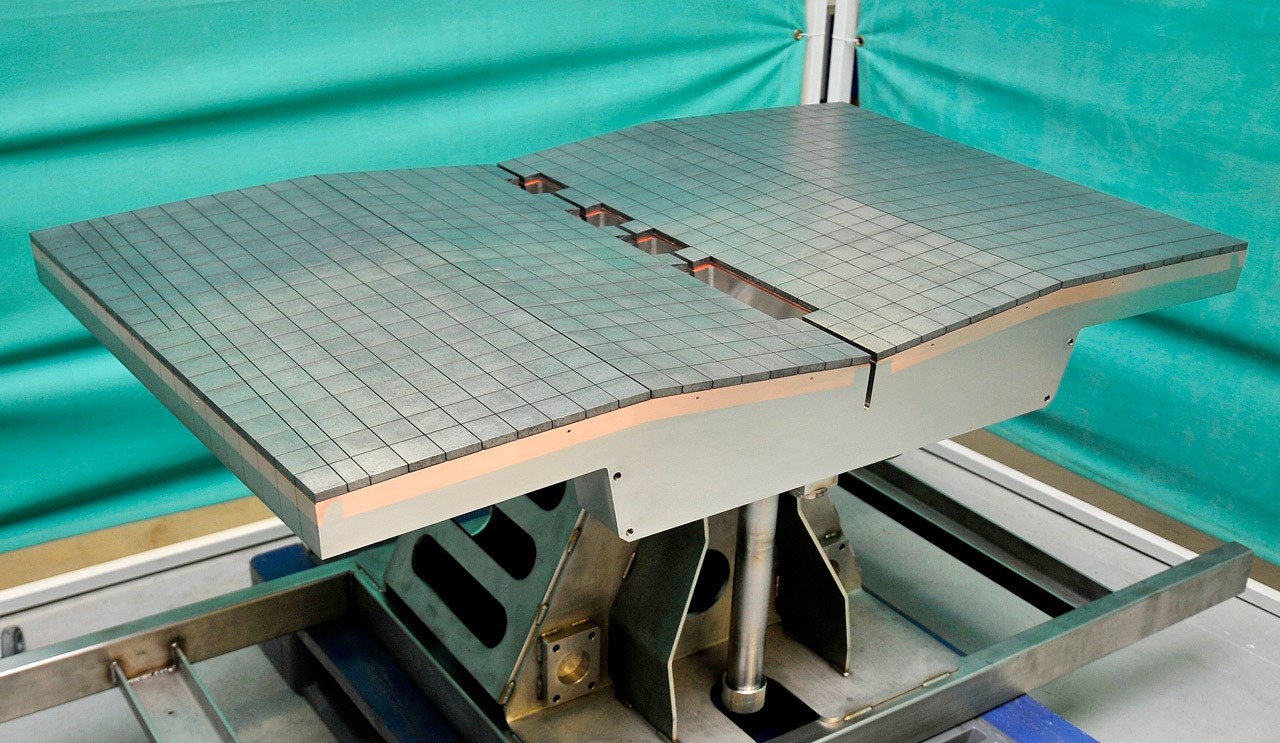 A wall to face the heat of the ITER plasma is in the making. It will provide a protective barrier for the equipment beyond its surface. Inside the vessel of the biggest fusion device, two extreme temperatures will co-exist literally 10 m apart. Powerful superconducting magnets cooled down to -269°C will confine a super-hot gas expected to reach 150 million °C.
A layer of 440 panels will form a first wall to protect the chamber housing the fusion reaction. Think of them as thick metallic blocks. In essence, they are beryllium tiles to be joined onto a stainless steel-copper alloy bi-metallic structure to cover an area of 600 m2. Each measures 1 x 1.5 m and weighs up to 1.5 t. In the rear of each panel, stainless steel shield blocks will be installed to form the ITER Blanket.
Europe is responsible for the production of 215 first wall panels—roughly half of the total. China and Russia will provide the rest of them. Given the fact that this is a-first-of-a-kind component, F4E has been collaborating with different suppliers to develop smaller-scale prototypes until they demonstrated sufficient expertise to produce full-scale ones. The efforts have paid off and industry is now ready to embark on the fabrication of the first wall panels for ITER.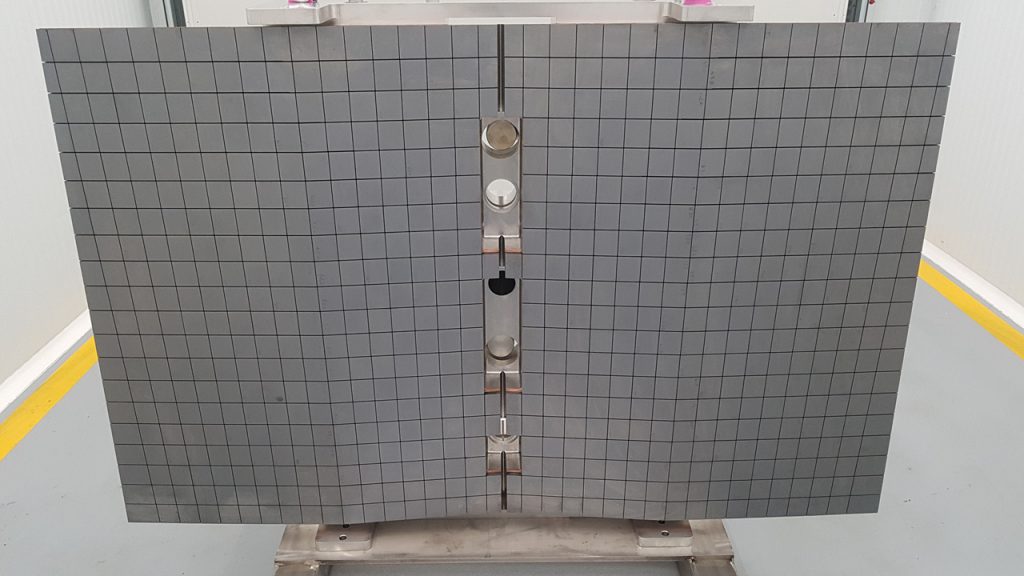 F4E has signed two contracts with two consortia for the production of the first series of panels. One contract with Atmostat–Alsyom, and another with Fusion Business Leadership (FBL), a legal entity made of Leading and Empresarios Agrupados. The value of each contract is in the range of 100 million EUR, running for four years, during which each consortium will have to set up, qualify their production line, and produce 27 panels plus 3 as part of the pre-series. The production of the rest of the panels to be provided by Europe will materialise through additional contracts that will be awarded from 2024 onwards following a reopening of competition between both consortia.
Stefano Banetta, F4E First Wall Project Manager, has been following the progress of this component for the last ten years. "The signature of the contract marks the end of a long period of R&D, during which we collectively refined the manufacturing processes and developed the necessary skills. We are now ready, and very excited, to start manufacturing the real components that will be part of the ITER device," he explains.
"This success materialises after nearly 20 years of technical, technological and industrial efforts, in particular through our fruitful collaboration with F4E in the frame of the prototype contracts. It also validates our strategy being a long-term trusted partner of the ITER project. The first wall panels will be mainly manufactured in our Tarbes premises, where the workshops will be converted into a dedicated production area, after making an important investment. Through this contract, Atmostat and Alsyom will strengthen their capability to manage long-term complex projects and further develop organisational, technical and industrial skills to deliver highly demanding components," stated Eric Giguet, Alsymex Sales & Business Development Director.
Marcos Perez-Bedia, Leading Group Business Development Director, involved in the other contract, elaborates on the significance of this opportunity. "The industrial production of the first wall panel series will bring out the best values of the companies forming the Leading & Empresarios Agrupados consortium, in order to achieve one of the most complex components of the ITER device. On many levels, the engineering and manufacturing technics deployed, will push the limits of the science."
Patrick Lorenzetto, F4E In-Vessel Programme Manager, remembers the early stages of this project and the impressive work done until today. "The award of these two first wall contracts is the outcome of great human endeavour, which started at the time of EFDA (European Fusion Development Agreement) as a maverick project. With time, it managed to grow in scope and size by rallying new skills and competences plus keeping the team spirit alive until this day. We owe the success of this project to each contributor and to F4E for the strong commitment. The team will now focus on the challenges which come with the implementation of these contracts."