High-resolution encoders to view inside ITER's Vacuum Vessel in production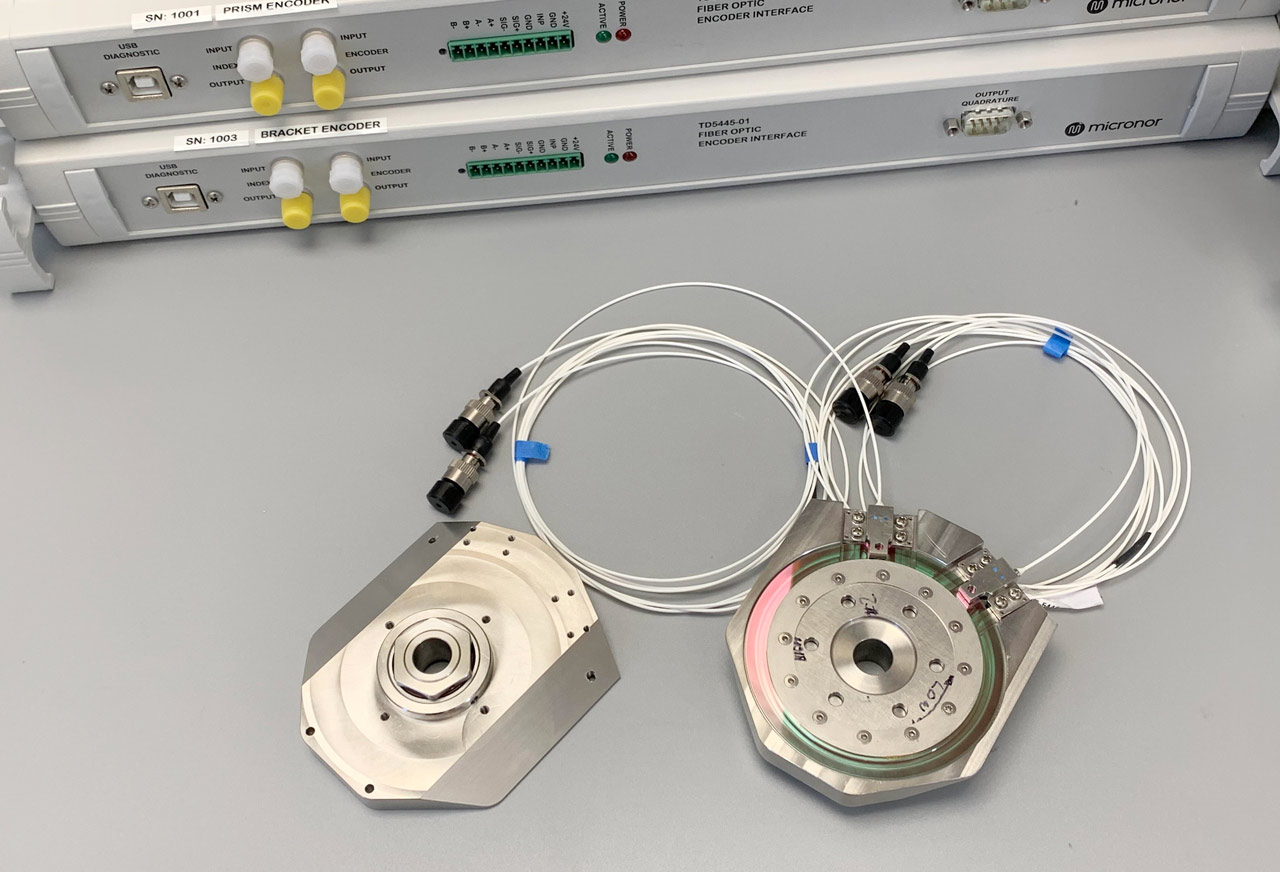 How can we see inside ITER's vacuum vessel? Unfortunately, it is not as easy as sending someone to take some pictures. This task will require a precise inspection system, performed by the In-Vessel Viewing System (IVVS) to examine the state of the plasma-facing components when the fusion device is switched off.
Six probes will be inserted at different points inside the machine, sending a laser beam to (almost) every interior surface. To do so, each probe is equipped with a rotating optical turret that can scan the surface point by point. Micronor's encoders will measure this rotation, helping to locate two dimensions of each measurement in a 3D map of the machine.
A close collaboration between F4E and Micronor has resulted in the production of encoders that meet the high-resolution standards required and the demanding environment inside the ITER device. Radiation, vacuum and magnetic conditions preclude the use of standard devices. Faced with the challenge of finding a viable alternative, the experts ended up developing optical encoders that are far beyond industry standards. Philip Bates, F4E Remote Handling, gives us the background. "The high resolution, small size and extreme environment that these encoders work in, mean that we were asking for something far beyond what had been done before. Luckily Micronor were willing to take on the challenge, and the results are beyond expectation."

The journey to obtain these encoders started in September 2018, when F4E first entrusted Micronor with a feasibility study, soon followed by a first generation of prototypes. "We are very proud of being part of this ambitious international endeavour in securing energy for future generations to come. Though it is a small piece in the puzzle, being able to support such an important project with our unique technology acquired over two decades of hard work and dedication is extremely fulfilling," says Robert Rickenbach, Micronor Chief designer of the encoder system. The working relationship between F4E and Micronor has been excellent and Micronor have consistently pushed beyond the minimum to provide robust encoder performance.
The next step towards the completion of the IVVS is to build a full-scale prototype of the beam scanning system. The integration of the encoders with the optical components and the mechanical system will allow engineers to validate the performance of the whole system.