Operating remotely a 180 m monorail crane spreading over ITER's Neutral Beam Cell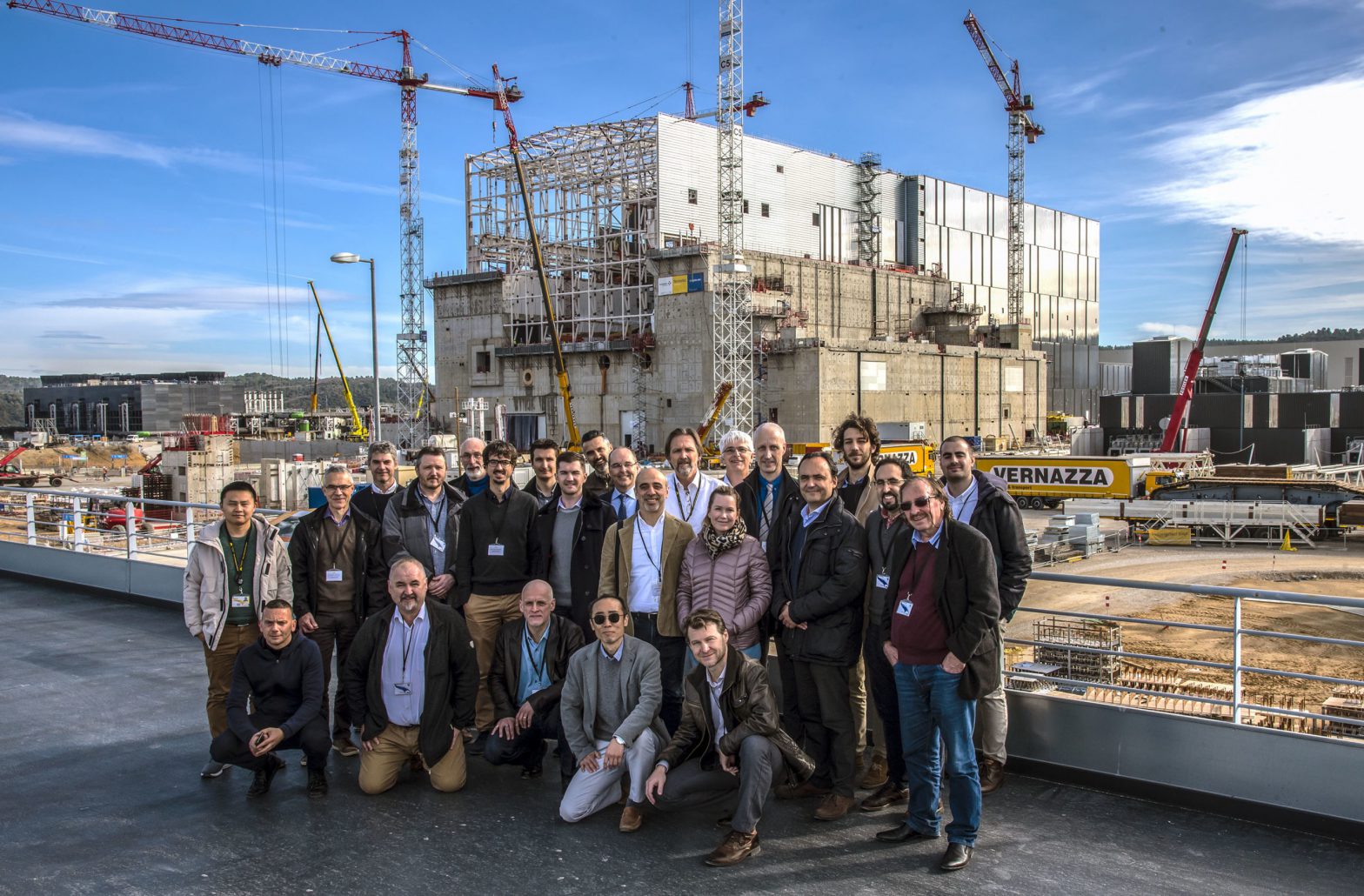 The maintenance of ITER's Neutral Beam Cell will only be possible with the help of Remote Handling systems. The limited free space in the machine, the weight of the tooling, and the radioactive nature of some of the components, require sophisticated tooling to perform these tasks.
A panel counting more than 30 experts from F4E, responsible for the Neutral Beam Remote Handling System (NBRHS); Wood, F4E's main contractor for the design and manufacturing of the system; ITER Organization; and independent experts from laboratories and other companies, contributed to the Preliminary Design Review of the monorail crane system which will be part of the NBRHS. The discussions were structured in two sessions during which engineers examined a series of subsystems and the road to manufacturing.
A 180 m monorail system completed with a transfer trolley, beam source maintenance equipment, beam line transporters and a variety of supporting beams will operate over the Neutral Beam Cell. To understand the complexity that experts are dealing with, try to imagine a train positioned upside down running on a rail mounted to the roof in a limited space full of equipment. On top, the path it takes will change depending on the location of the component that needs maintenance. Therefore, the bulky equipment needs a level of agility and must operate in perfect coordination with the tooling and manipulators. The 300 tonnes monorail system will need to comply with the anti-seismic requirements applying to the Tokamak building, where the ITER device will operate, and will have to be perfectly aligned to its injectors, responsible for raising the temperature of ITER's hot plasma, in order to be repaired. It is calculated that every 18 months repair works should be conducted which may take up to six months.
Marco Van Uffelen, F4E Project Manager for this system, explains that "having completed the Preliminary Design Review of the monorail, and taking into consideration the observations raised by the experts, leads us towards the Final Design Review scheduled to take place in early 2022. From this moment on we will have two years to complete the fabrication of the system in order to be installed in the ITER machine for first plasma operations."
"This Preliminary Design Review is the third in a year for our Remote Handling Programme. On the one hand, it demonstrates that we are learning to handle these gate reviews in the most effective way, and on the other hand, it is positive to see all our systems running through their implementation path showing the clear progress we have made," concludes Carlo Damiani, F4E Remote Handling Programme Manager.